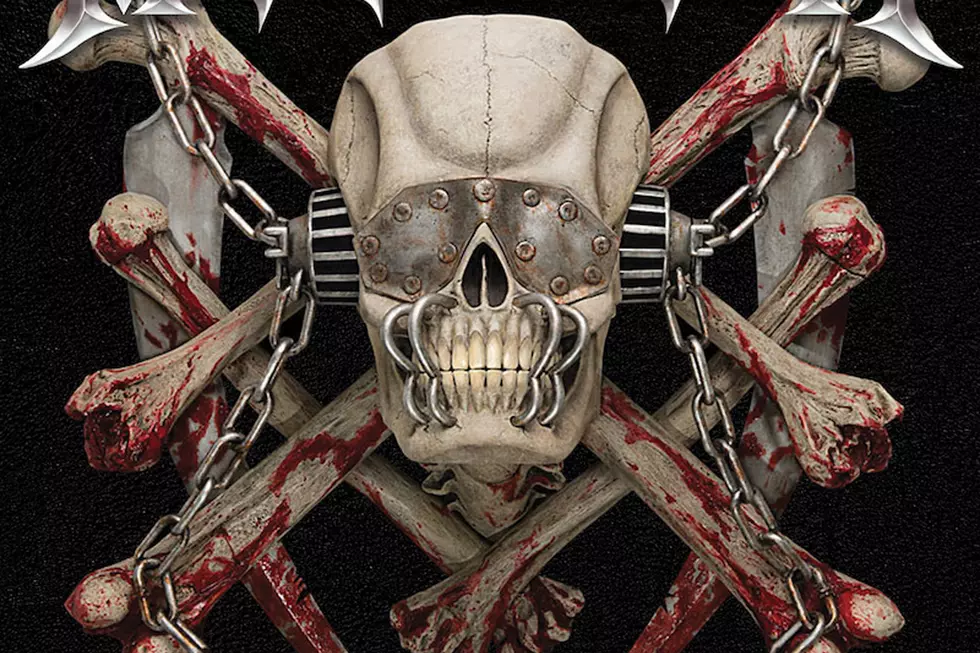 Megadeth Announce 'Killing Is My Business … and Business Is Good!' Deluxe Reissue
Legacy Recordings
The Final Kill version of the album contains new artwork, live takes on the seven original tunes and the band's three-song demo from 1984. "I am just as much amazed at the music we made as I am at the pure fact that we survived it all," frontman Dave Mustaine said in a press release.
The Final Kill unearths several performances, including an entire drum part, that didn't make the original mix; the live tracks were pulled from VHS tapes found in Mustaine's attic. They've also restored the cover of Nancy Sinatra's "These Boots" that was left off later pressings of the record and given it new vocals. The whole project was remixed by Mark Lewis and remastered by Ted Jensen.
The album also includes a new variation on the skull-based artwork that Mustaine had originally slated for the record's cover but was replaced by the record label. The package is rounded out by liner notes from Mustaine, photos and classic flyers.
Killing Is My Business ... and Business Is Good -- The Final Kill will be sold on CD and black vinyl, as well as limited-edition red, white and silver vinyl. Check out Megadeth's website for pre-order details.
Megadeth, 'Killing Is My Business ... and Business Is Good - The Final Kill' Track Listing
1. "Last Rites / Loved to Deth"
2. "Killing Is My Business...And Business Is Good!"
3. "The Skull Beneath the Skin"
4. "Rattlehead"
5. "Chosen Ones"
6. "Looking Down the Cross"
7. "Mechanix"
8. "These Boots"
9. "Last Rites / Loved to Deth" (live) (1987 London, UK)
10. "Killing Is My Business...And Business Is Good!" (live) (1986 Denver, CO)
11. "The Skull Beneath the Skin" (live) (1990 London, UK)
12. "Rattlehead" (live) (1987 Bochum, Germany)
13. "Chosen Ones" (live) (1986 Denver, CO)
14. "Looking Down the Cross" (live) (1986 Denver, CO)
15. "Mechanix" (live) (1986 Denver, CO)
16. "Last Rites / Loved to Deth" (demo)
17. "The Skull Beneath the Skin" (demo)
18. "Mechanix" (demo)