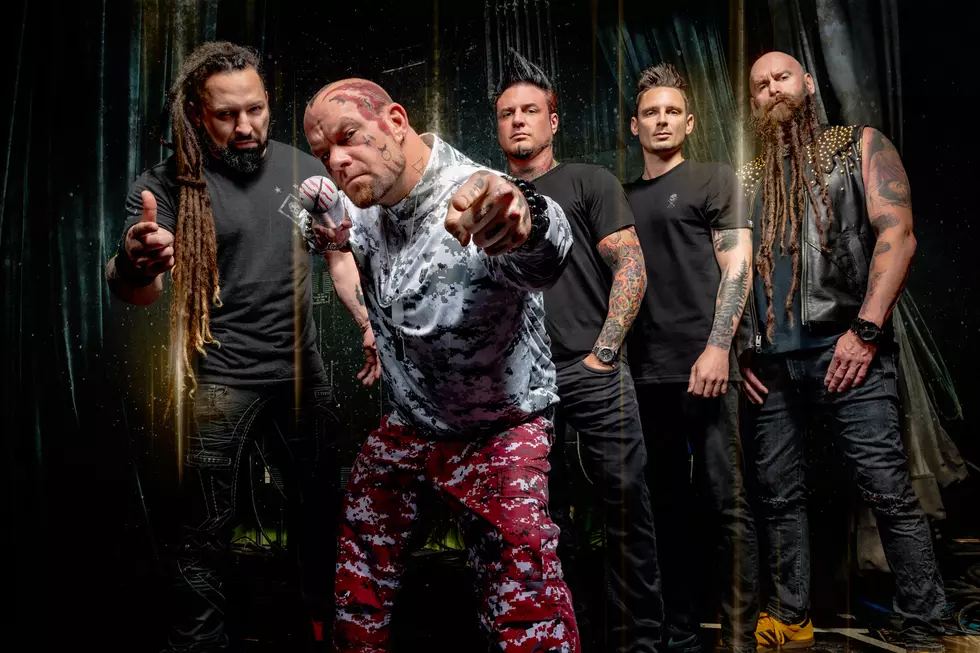 97 Rock Welcomes 5FDP to the PNW – Five Finger Death Punch Tacoma
Prime PR Group
97 Rock's 2020 Concert Calendar has a big red circle around Thursday, April 23rd, as the Big 9-7 is so happy to help bring you Five Finger Death Punch - Papa Roach - I Prevail - Ice Nine Kills to the Tacoma Dome.
Whether you're on the righteous side of Hell or the wrong side of Heaven, 97 Rock has Got Your Six, with free stubs for this monster gig, so you being the American Capitalist that you are, app Battle Born and ready, and by using one or more fingers on your own personal Way of the Fist, tap and type on the 97 Rock mobile app for details and entries.
Tickets go on sale this Friday, December 6th, at 10:00 a.m. on the livenation website.
Their eighth studio album will be titled F8, and catch Toni Gonzalez of Loudwire nights show off their brand new song called "Inside Out" weeknights 7:00 p.m.-Midnight on 97 Rock:
F8 is now on the schedule for a Feb. 28 street date. The album features 13 tracks, along with three bonus cuts and pre-orders are currently available.
Five Finger Death Punch guitarist Zoltan Bathory says, "We had an extremely successful, yet tumultuous couple of years as a band. We didn't just weather the storm but came out on the other side better than ever. It was a focused sober group recording, our most important album to date and without a question it shows."