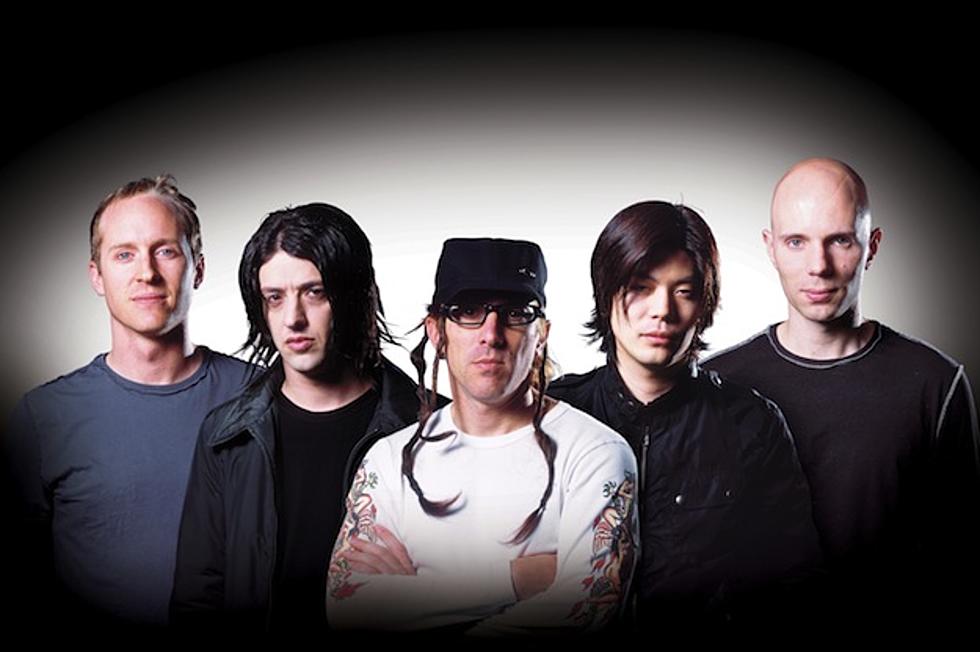 A Perfect Circle Drummer Josh Freese Announces His Departure From Band
Virgin
Longtime A Perfect Circle drummer Josh Freese has announced his departure from the band. The group performed a handful of shows in 2011, but Freese was unable to accompany APC due to a scheduling conflict concerning Weezer, with whom Freese was touring member of from 2009-2012. Freese now seems to have other priorities, as he officially announced his exit from APC earlier today (Oct. 2).
For those unfamiliar with the career of Josh Freese, he's played drums for seemingly every band ever. Along with A Perfect Circle, Freese has played with acts such as Nine Inch Nails, the Offspring, Motley Crue, Paramore, the Vandals, Guns N' Roses + many more. The prolific drummer has also appeared on nearly 400 albums. Along with Weezer, Freese currently drums for Devo and Sublime with Rome.
Freese tweeted the following from his personal account:
After 13 years, I've decided to leave @aperfectcircle with no plans of returning. Apologies to those inquiring about the upcoming shows.

— Josh Freese (@joshfreese) October 2, 2012
Jeff Friedl is A Perfect Circle's current touring drummer and has also appeared live with one of Maynard James Keenan's other musical endeavors, Puscifer. Both APC and Puscifer will be performing at Lollapalooza Brazil and Chile in 2013.