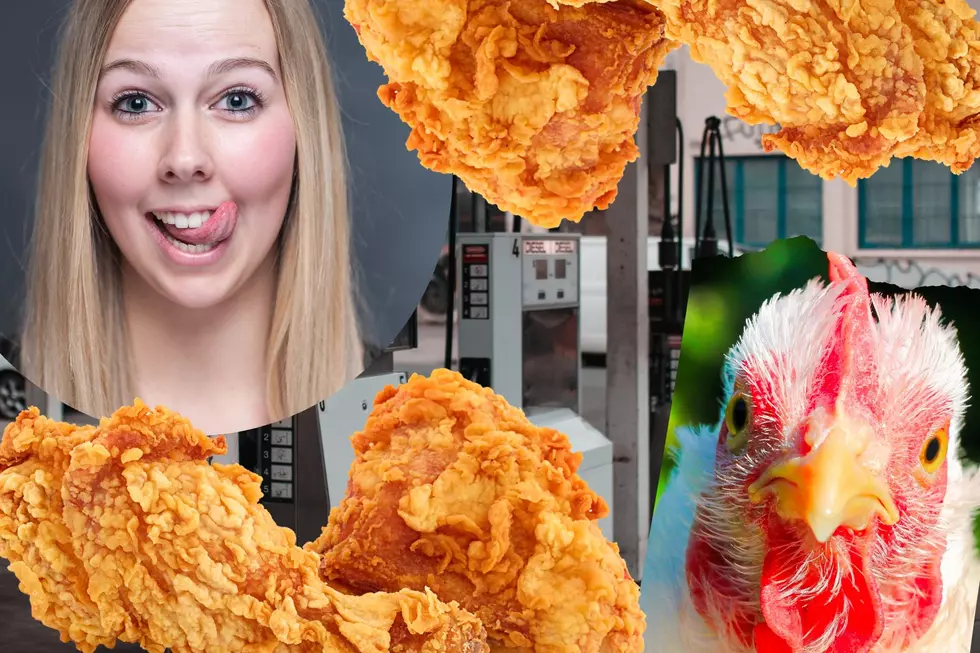 Amazing Gas Station Chicken Might be Best in Washington
Canva-Getty
First, let me get this out of the way. I LOVE ME SOME CHICKEN! It is one of my favorite foods. Never would I think that I would find some of the best chicken I have EVER eaten at a little hidden gas station in eastern Washington State. It is so good, I can not drive by without stopping to get my chicken-on-a-stick fix.
You will find this chicken-on-a-stick at a little gas station just of Highway 395 at the WA-26 exit on Pence Road. We stopped there once for a potty break and the whole family was starving. They had orange chicken-on-a-stick and it smelled really great. My wife bought us some and it was so good I couldn't believe it. Not only was the chicken cooked perfect but the flavor was sweet with a little spice and it was oh so good. They also had chicken-on-a-stick just plain with no sauce. The full address is 790 Pence Rd, Lind, WA 99341.
The chicken is not the only special thing that you can buy there. They have the best tasting gummy rings I have ever tasted as well. My son got them the first time we went and they blew me away. Usually gummy flavors are weak or bland but not these. I wish I could remember the brand, but look around for gummy rings in a metallic or silver bag. I am sure you'll find them.
If you drive this way on a road tip with your family, DO NOT forget to stop here or you'll be missing some of the best "gas station" food in Washington State if not the world. Is it the best chicken in Washington? I don't know, but it is definitely the best gas station chicken! Just trust me and stop, your stomach will thank you.
Seattle Seahawks Game Images from the 1980's
A collection of images from the Seattle Seahawks seasons in the 1980's.
READ MORE: See What Tri-Cities Was Like Back in 2012
We came, we saw, we got punched in the mouth with nostalgia, we cried a little. Then we snapped back to reality, ope there goes gravity... You get the point.