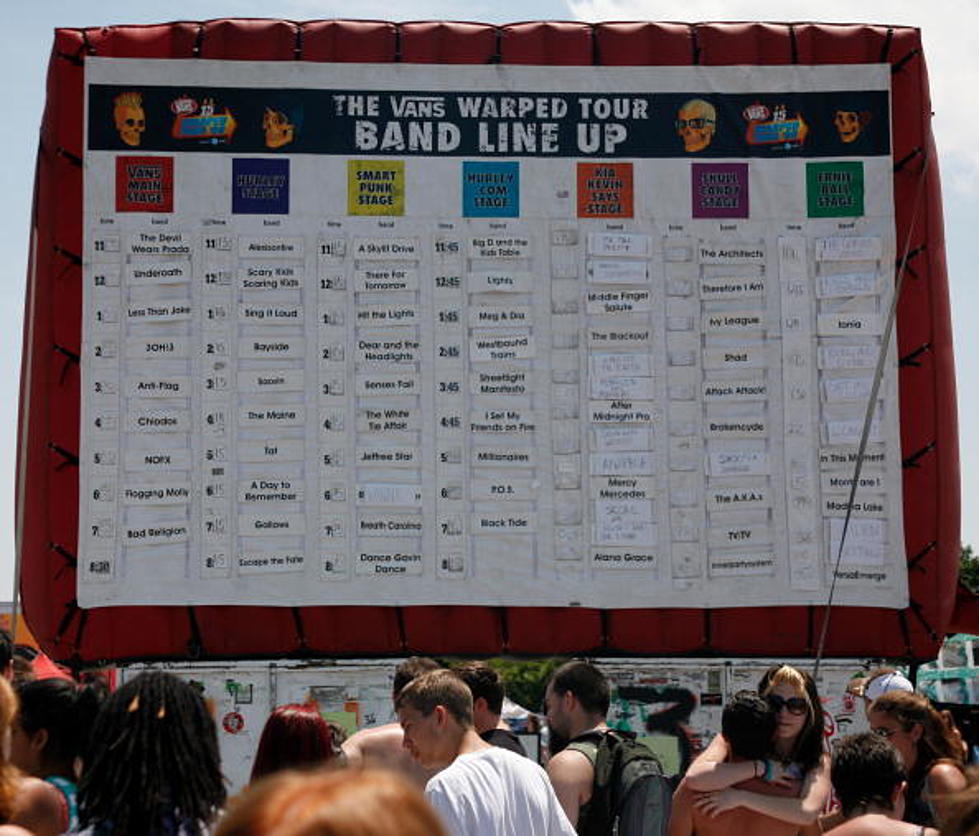 Back Again, Warped Tour Offers 'Bring Your Parents In For Free'
(Photo by Cory Schwartz/Getty Images)
The annual Vans Warped Tour will be hitting the Northwest this July and you can go for free - If your kids let you, that is.
Although most of the bands you will see perform on Warped are geared towards a younger crowd, it shouldn't keep you old school punk rockers out of the show. Purchase a ticket for your child or accompany your younger sibling and their friends and you can go to the show for free. That's right no more drop off and back to pick up, you will get to enjoy the show too!
Warped offers one complimentary parent/guardian admission to accompany a minor (under 18) that has purchased a ticket to a 2014 Warped Tour show. The complimentary ticket can ONLY be picked up at the white Vans Warped guest list tent located near the front entrance of the venue. The complimentary ticket is non-transferable and the patron must show proof (Actual ticket, receipt or electronic order confirmation) at the tent. Limit one complimentary ticket per party.
So to all the cool older siblings, Dads and Moms, maybe even hard rockin' Grandma and Grandpas out there, go rock out at a concert this summer - for free! You might just score some cool points with the kids! (Just remember to not wear socks with your sandals and keep the fanny pack at home.)