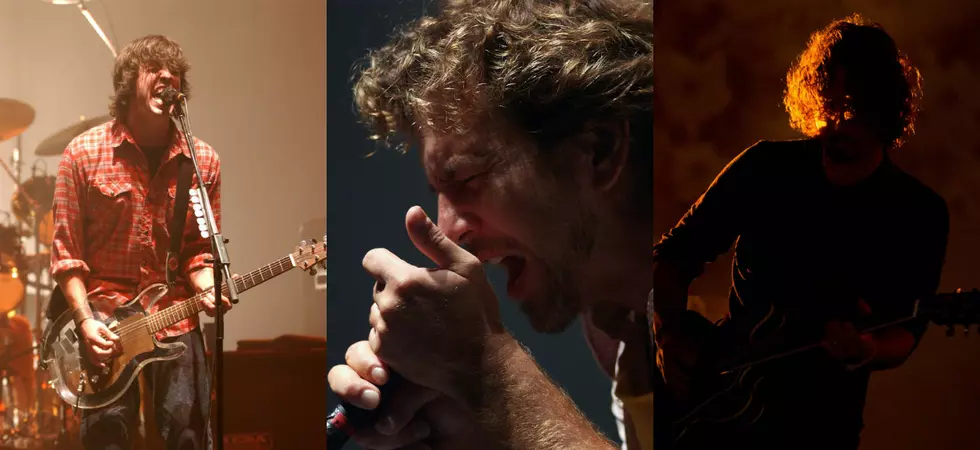 Battle of the Bands: Seattle Grunge [Poll]
Getty Images
Few cities have as much of a cultural influence on music quite like Seattle did.
In the 90's, hair was long (and unwashed), flannel was everywhere, and guitars were distorted and muddy. This whole essence was grunge. It was so influential, bands that got big in the 2000's were called "post-grunge."
Post-grunge bands included Nickelback, Creed, Staind, Puddle of Mudd and Matchbox Twenty.
Think about it, grunge was so big the next era of music was named after it. There's no post-hair metal.
Alice in Chains, believe it or not, was the first grunge band to have an album go gold with Facelift on September 11, 1991. But a few weeks later, grunge would EXPLODE.
Nirvana released Nevermind on September 24, 1991. This album was certified Diamond, meaning it sold 10 million copies, 7 million more than Facelift. 
Pearl Jam has been the most consistent grunge band, having never broken up since forming in 1990. Their debut album Ten actually outsold Nirvana's Nevermind in the United States.
As far as overcoming tragedy, nobody has outdone Alice in Chains. They've released 3 albums since Layne Staley died in 2002. Rainier Fog was released just two months ago and is a real ripper. Highlight tracks include "Never Fade" and "The One You Know."
Alright, let's get to the goods. Who is the greatest grunge band out of Seattle?