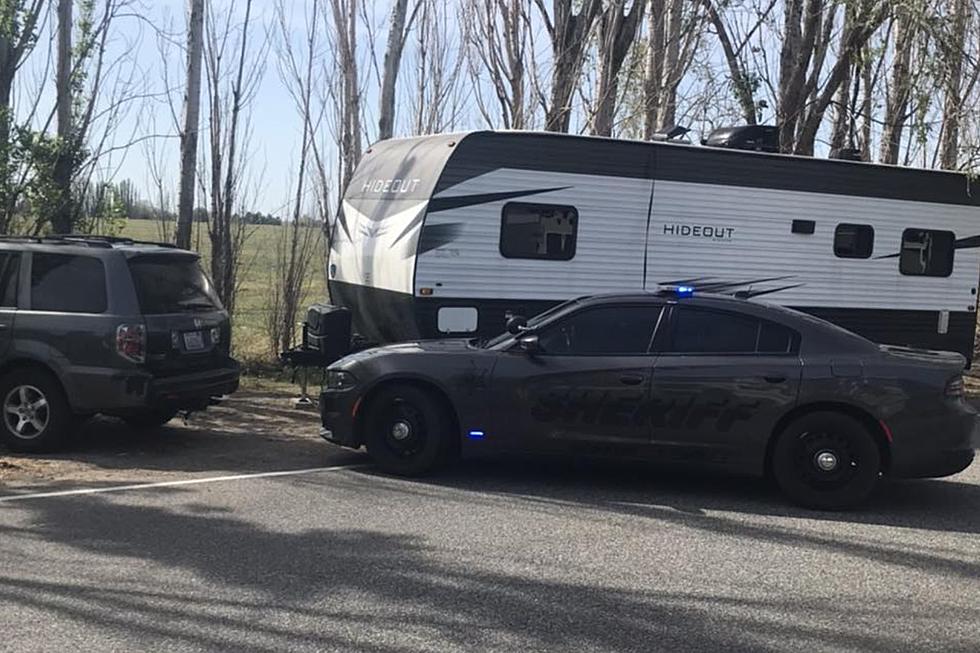 How Did Benton County Sheriffs Find This Stolen Hideout Trailer?
credit Benton County Sheriff's Office Facebook
Benton County Sheriffs Find Stolen Hideout Trailer
Just hours after this Hideout trailer was reported missing, the Benton County Sheriff's Office found it and took it into their possession, but how?
Benton County Sheriffs Get Report of Stolen 26' Camper
On March 29, 2023, the Benton County Sheriff's Office received a report about a 26' trailer/camper that had been stolen sometime over the last couple of days.
The owner had just realized it was missing and filed a report. Somehow, within hours of the report being filed, the Sheriff's Office got a call about the possible location of the stolen trailer.
Benton County Sheriffs Find Stolen Trailer at Location
Believe it or not, the stolen trailer was at the location that was tipped to the police just hours earlier. The trailer was found in the Queensgate area behind the Apartments located near Target off Queensgate in Richland. In the Facebook post explaining how they found the trailer, the Benton County Sheriff's Office thanks another department for the tip.
Benton County Sheriff's Thank Partnering Department for Assist
In the post, the Benton County Sheriff's Office thanks their "dispatch partners at SECOMM" for helping them find the trailer. So how did SECOMM help locate the stolen trailer on Queensgate? It turns out the SECOMM headquarters is just down the street from where the trailer was found.
I think it is safe to guess that a SECOMM employee spotted the trailer after being reported while they were out maybe to lunch or running an errand. Either way, I am sure the word will get around between criminals not to park their stolen vehicles anywhere in the area.
One More Ironic Fact About the Stolen Trailer
The stolen trailer that was found by SECOMM and the Benton County Sheriff's had an ironic name brand written on the side. If you look closely, you can see the word "Hideout" on the side of the trailer. Maybe the criminal that stole the trailer left in plain sight on purpose, because he thought no one would spot a "Hideout". I guess the trailer had a hard time living up to its name.
This $1.4 Million Kennewick Home Would Even Make Richie Rich Blush
Peek inside this amazing Kennewick home that you can purchase for 1.4 million.
Top 10-Tri-Cities Campgrounds
10 Best Campgrounds in the Tri-Cities