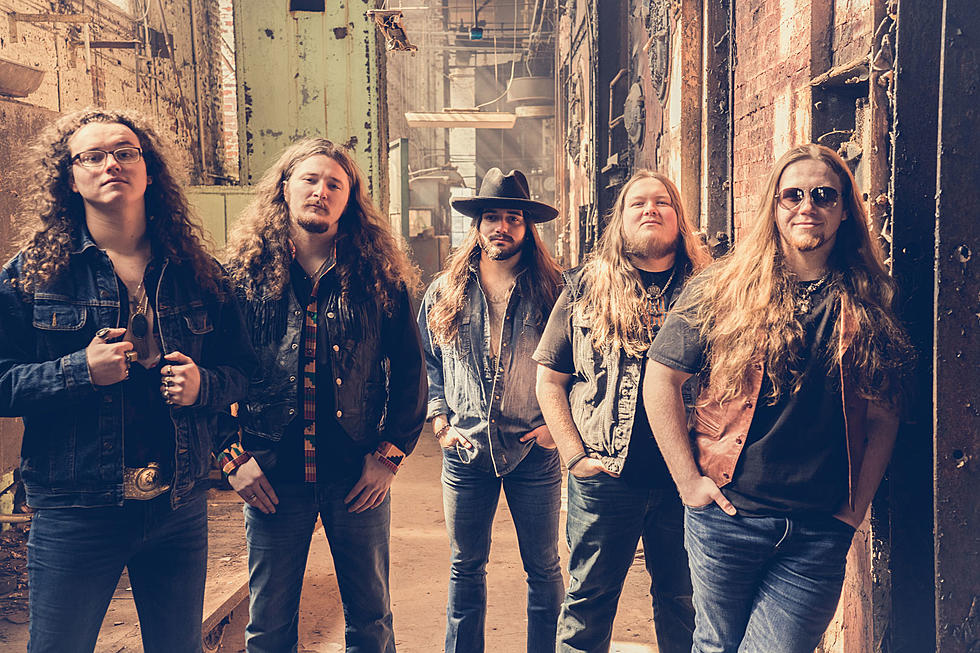 10 Best Southern Rock Riffs as Selected by Georgia Thunderbolts
Mascot Label Group / Photo by Jim Arbogast
Can they get a witness? The Georgia Thunderbolts have witnessed a lifetime of great Southern rock music, letting the influences wash over them as they prepare to release their stellar new Mascot Records debut album, Can We Get a Witness? So we reached out to the band to get their take on the best Southern rock riffs ever played on record.
The group didn't disappoint with their choices, calling up such Southern rock royalty as Lynynrd Skynyrd and the Allman Brothers, while also serving up some not so obvious choices.
But before we get into their picks, be sure to check out some of their own music with the newly released video for their song "It's Alright" below. The song is featured on Can We Get a Witness? that's due out Oct. 15 via Mascot Records. If you like what you hear, the album is available for pre-order here. You can also stay up to date on all things happening with their band and get touring and ticketing info here.
The Georgia Thunderbolts, "It's Alright"
Now head below to check out The Georgia Thunderbolts picks for the 10 Best Southern Rock Riffs of All-Time.
"Trouble No More"

Allman Brothers

This song has to be on here because of the way it comes in strong with the drums, then into the riff. It gives you a bluesy rock feel almost instantly.

"Don't Misunderstand Me"

Rossington Collins Band

This song is just simply a classic. Everything about it melds together to make a great song. The riff being in drop D gives it an edge that other songs from the era didn't have.

"Whiskey Man"

Molly Hatchet

Other than having a deep personal connection to the band, this riff gives off a bluesy, cutting edge side of Molly Hatchet. It's a straight boogie from the mighty South.

"Mr. High and Mighty"

Gov't Mule

Warren Haynes' Les Paul paired with his Saldano gives the A, D, and G chords a heavy and full meaning to the riff.

R.I.P. Dusty Hill. When this riff hits, you can be sure this riff is from Texas. With Billy Gibbons' soft but rigid tone, you cant help but be inspired to rock out.

"Soul Creek"

Black Stone Cherry

This is one of the tougher riffs to play, but when it's put together the way BSC did, you can hear the aggressive Kentucky rock sound.

"Double Trouble"

Lynyrd Skynyrd

There ain't much more you can do to a southern rock song. It's got twang, it's got power, and the lyrics relate perfectly to the riff.

This riff is fitting for the lyrics, which is exactly what this song needed. The song is about a girl and who she is to him, the riff has a sexy swagger to it that lets you know what the song is about.

"Losin' Your Mind"

Pride and Glory

When that banjo hits you right in the throat, you know it's fixin' to be a good time. This song is bluegrass for 15 seconds, and loud southern rock for the rest.

"The Great Southern Trendkill"

Pantera

The breakdown riff near the end of the song is what we chose for the last song on this list. This list would not be anything without the Southern metal guitar king, Dimebag Darrell. His hickbends from Texas assure you that this is one of the greatest Southern metal riffs of all time.