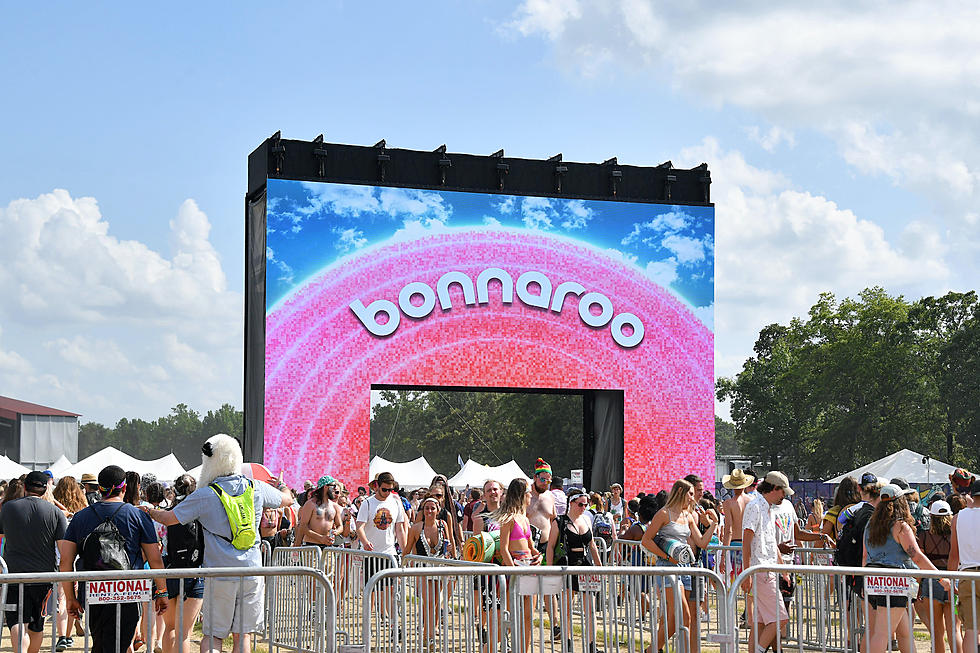 Bonnaroo 2021 Canceled Because of Flooding From Heavy Rain
Jeff Kravitz, FilmMagic
Bonnaroo Music and Arts Festival has announced the cancelation of its 2021 fest, an outcome many live music events have again faced this year because of the protracted COVID-19 pandemic — though Bonnaroo got shut down for a different reason.
The annual event in Manchester, Tenn., was scheduled for this week and weekend, Sept. 2-5, and had boasted headlining performers including Foo Fighters, Lizzo and Tyler, the Creator. But a deluge of rain from Hurricane Ida has made the grounds too wet to accommodate the many thousands of festivalgoers that Bonnaroo brings.
On Tuesday, the festival's organizers said, "We are absolutely heartbroken to announce that we must cancel Bonnaroo. While this weekend's weather looks outstanding, currently [main fest venue] Centeroo is waterlogged in many areas, the ground is incredibly saturated on our tollbooth paths and the campgrounds are flooded to the point that we are unable to drive in or park vehicles safely."
They continued, "We have done everything in our power to try to keep the show moving forward, but Mother Nature has dealt us a tremendous amount of rain over the past 24 hours, and we have run out of options to try to make the event happen safely and in a way that lives up to the Bonnaroo experience."
Tickets purchased through Bonnaroo's partnered vendor Front Gate Tickets will be refunded to the buyer's original form of payment "in as little as" 30 days, the organizers added. "We will see you on the farm in June 2022!" they promised.
Before canceling, Bonnaroo 2021 had reduced its camping capacity due to rain. Bonnaroo last occurred in 2019; the 2020 fest was canceled due to the pandemic.
2021 U.S. Rock + Metal Festivals