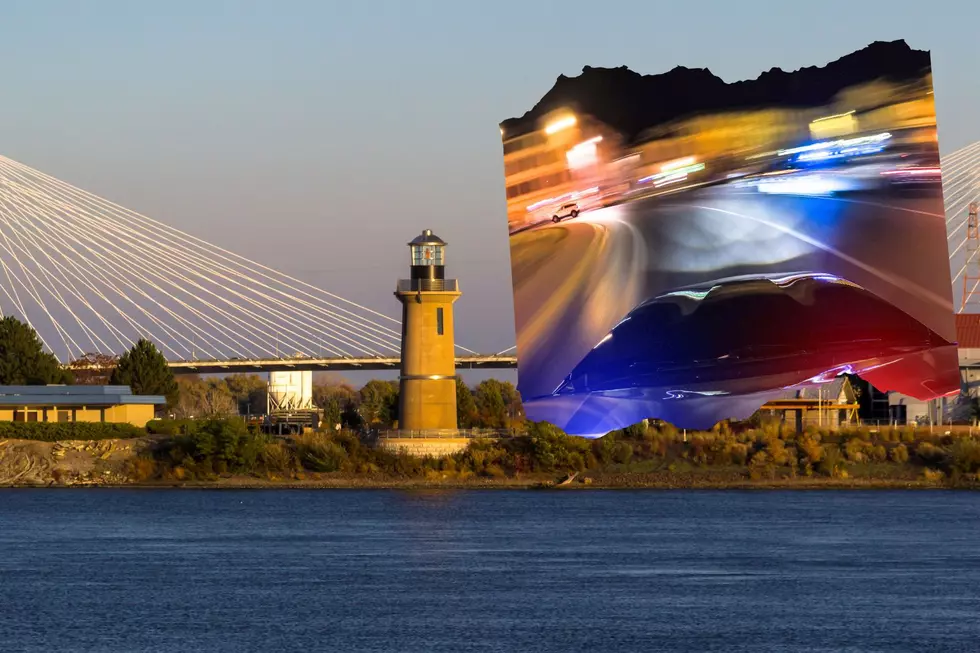 14-YO Boy Kidnaps 24-YO Woman, Lead Police in Kennewick Car Chase
Canva-Getty
Over the weekend in Kennewick, a 24-year-old woman was held against her will by a 14-year-old boy and then lead police on a crazy car chase through Kennewick with blown tires in a stolen car.
24-Year-Old Woman Held Against Her Will at Clover Island
At about 9:10 pm on Saturday night (1/7/23), Kennewick police got reports of a woman being held against her will around the Clover Island Inn. The pair were reported to be in a white Range Rover that had been reported stolen a few days earlier. Police spotted the pair sitting inside the rover in a parking lot near Clover Island Inn. That Range Rover had been reported stolen earlier and had eluded police a few days earlier.
Police Set Up Spike Strips on Clover Island
Knowing that there is only one road off Clover Island with water on both sides, police set up spike strips before engaging the Range Rover. After setting the spike strips, officers turned on their emergency lights and the Range Rover driven by the 14-year-old boy tried to get away. The officer started the pursuit of the Range Rover, but suddenly it reversed and crashed into the front of the patrol car.
Police Continue the Chase Through Kennewick
After crashing into the patrol car and disabling it, the Range Rover driven by the 14-year-old boy tried to evade police by driving over 60 miles per hour around Washington street. Two different times police were successful in deflating the tires of the Range Rover, eventually popping both front tires. Police managed to stop the Range Rover in Kennewick at the 1700 block of S Gum St.
The 14-Year-Old Was Arrested
After the front tires were popped and the Range Rover stopped, the police managed to take both into custody. the driver was identified as a 14-year-old male, arrested and booked into the Benton County Juvenile Detention Center, and charged with a large list of crimes including Assault in the Second Degree (RCW 9A.36.021), Possession of a Stolen Vehicle (RCW 9A.56.068), Attempting to Elude Police Vehicle (RCW 46.61.024), and Driving While License Suspended or Revoked in the Second Degree (RCW 46.20.342.1B). The woman was "safely secured" and this dangerous and scary event finally came to an end with no one hurt.
Read the entire post by the Kennewick Police Department here.
LOOK: The biggest scams today and how you can protect yourself from them