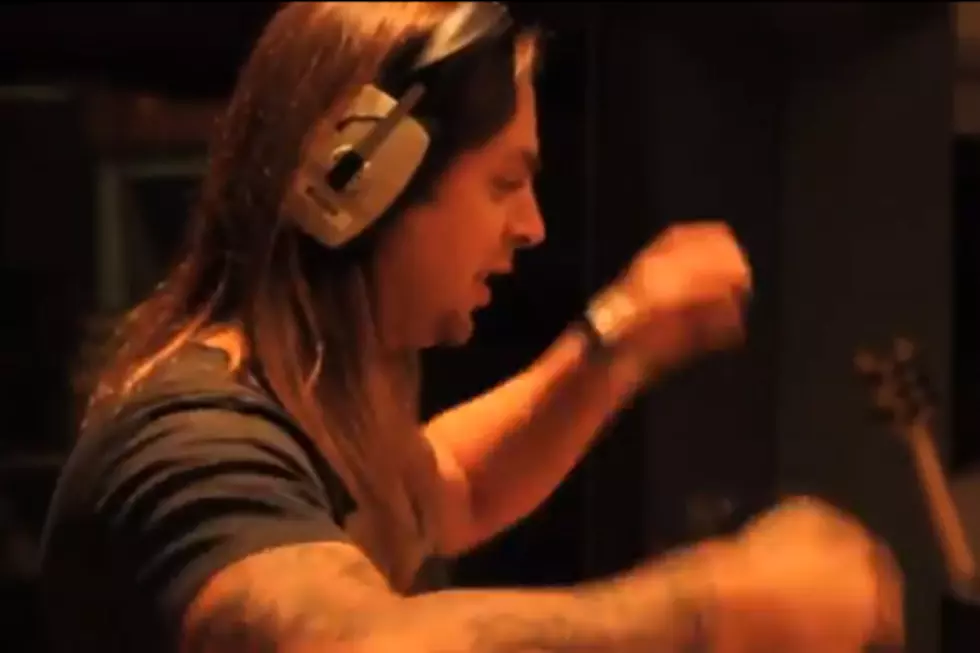 Bullet for My Valentine Debut the Choruses From Their 'Temper Temper' Album – Exclusive Preview
YouTube
Bullet for My Valentine are just about ready to unleash their 'Temper Temper' album on fans, but before they do there's one final video preview that you can check out to whet your appetite for the disc. The fourth and final part of Loudwire's exclusive video preview focuses on the choruses from the upcoming disc.
As with the past previews, this one takes the viewer inside the studio for the band's recording sessions and gives a quick-cutting glimpse at the making of the record. This time around singer Matt Tuck's vocals soundtrack the clip. The 'choruses' video follows the past preview clips of the 'screams,' the 'riffs' and the 'solos' off of the 'Temper Temper' disc.
The 'Temper Temper' album has already spawned the singles 'Riot' and the title track, and should keep the band going for quite some time. They've already booked their first North American trek of the year, headlining the HardDrive Live tour with support from Halestorm and Young Guns.
'Temper Temper' is in stores on Tuesday (Feb. 12), but you can head over to iTunes to reserve your copy of the album now.
Watch Bullet for My Valentine's 'Choruses' Preview