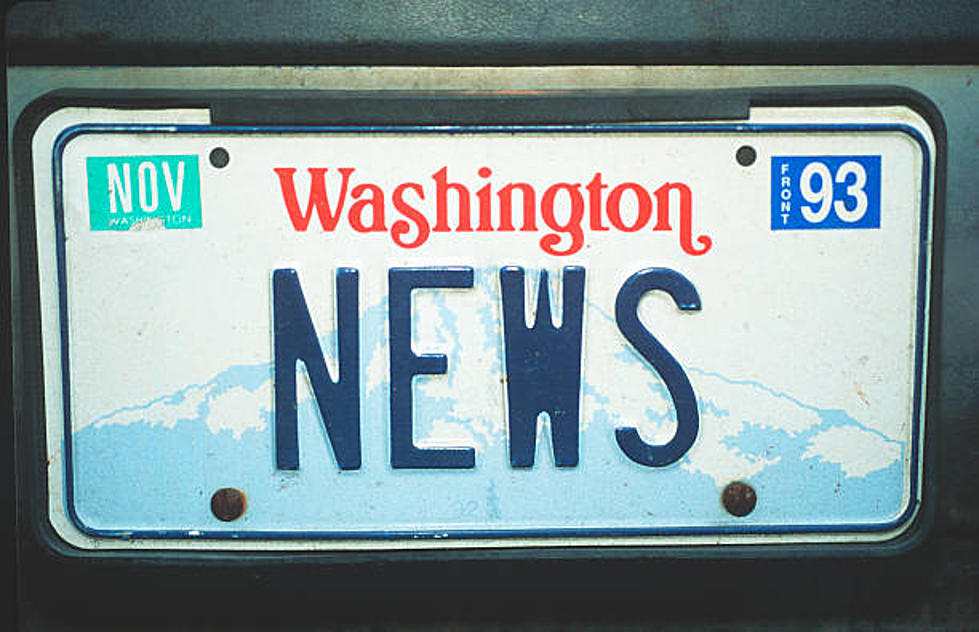 Colorado to Auction Weed Themed License Plates, Washington Next?
Universal Images Group via Getty
As of this writing, with just under two weeks left until Tuesday, April 20th, 4-20 if you will, the state of Colorado stands to make at least $28,000 on 14 different weed themed license plates that are up for bids until, yep, 4:20 p.m. mountain time on 4/20/21.
With phrases like "BONG," "GANJA," "HEMP,"  "ISIT420" and "TEGRIDY," a salute to the cannabis farm featured in the long running Comedy Central classic South Park, based in Colorado. "TEGRIDY" will set you back $3160 as of now with the most bids of any plate with 120. Only "ISIT420" has a higher price, that one is up to $6510 with its current bid holder waiting to exhale.
Copping a $30,000+ buzz is a pretty decent Rocky Mountain High, and with proceeds going to people with disabilities, distributed through the Colorado Disability Funding Committee, even more killer, bud.
Maybe its high time Washington thought about doing the same thing. It's been such a big hit so far, Colorado officials have pledged to spark it up again with a whole new bowl of words and terms for 2022.
Go here to see the array on display, how many bids each word has received, what the current bid is to secure the rights to each plate and how you can get in on the auction action yourself.
On the auction site, bidders are cautioned: "DON'T DRIVE HIGH! PLEASE USE CANNABIS RESPONSIBLY, WITHIN THE LIMITS OF ALL COLORADO LAWS."
Like Washington, Colorado legalized recreational marijuana in 2012 and both have since toasted the growth in the business. In 2019, Colorado's cannabis industry made a record $1.75 billion in sales. Billion, as in with a "B", bud.
LOOK: 15 Discontinued McDonald's Menu Items
CHECK IT OUT: See the 100 most popular brands in America
LOOK: Here are copycat recipes from 20 of the most popular fast food restaurants in America