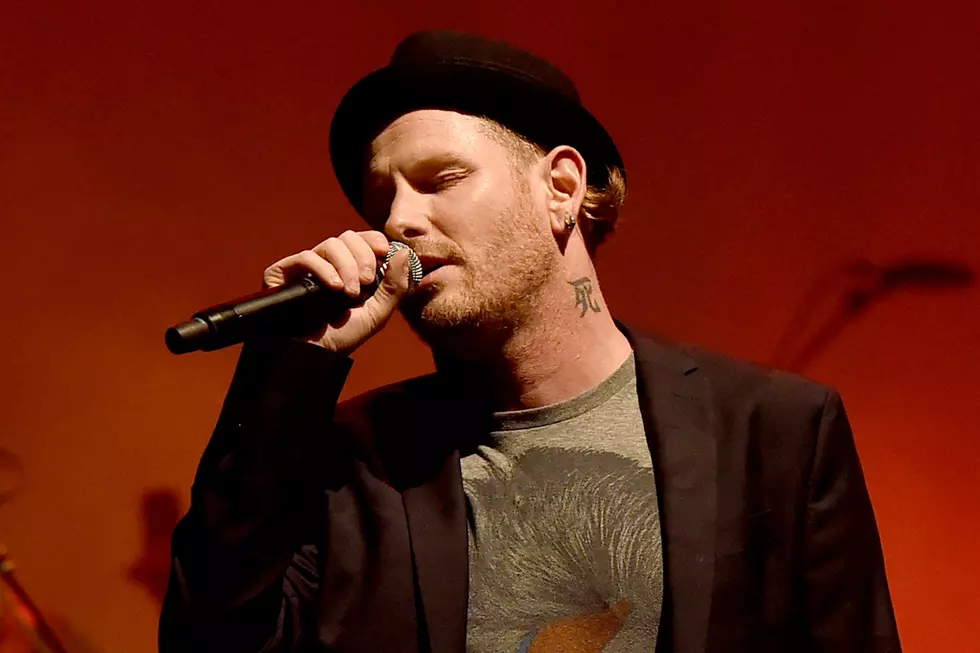 Corey Taylor: You Don't Have to Be Under the Influence to Create
Kevin Winter, Getty Images
With the amount of addiction stories prevalent in the music industry, it almost seems as if the two go hand in hand. Though many have succumbed to their battles with substances, others have made it out and use their experience to inspire others. Slipknot and Stone Sour frontman Corey Taylor wants people to stop believing that you need to be under some sort of influence in order to create art.
It's undeniable that some of the most eccentric music has arisen from the minds of artists under the influence of drugs and alcohol, but Taylor implores that it isn't necessary. "I think it's encouraged by the people who are actually embedded in that," he told the Marshall Podcast. "They want people to think that it's hard to create without chemicals. And that's addict language, because I used to do that for me from a performing standpoint."
The vocalist then reflected back on his own experiences with addiction. "I was convinced that I couldn't perform if I didn't have a Jack and Coke — at least one. And then that became two. And then that became half a bottle. That's addiction. So I think that's a myth perpetuated by addicts who are looking for people to reinforce their dependency."
While Taylor acknowledged that it's easy to be drawn toward substance use, especially when people speak of their experiences with drugs and alcohol positively, it has nothing to do with one's artistic talent.
"I have only been loaded in the studio twice, and I didn't like it one bit, 'cause I couldn't control anything," he admitted. "And then listening back to shit, I was, like, 'Oh, this is horrible. Why did I do that?' So, I've really tried to kind of kill that myth for people." He later added, however, that if that's what works for people, that's their prerogative.
"However, it is not the law of the land. You don't have to be loaded to fucking create. You don't have to be loaded to fucking have a good time. I actually think you sound better and play better and you have a better energy when you're not. Because then the focus is on you. There are no excuses after that. It's you, and that's the rawness of what we do," he concluded.
Listen to the full interview below.
Taylor will be heading to South America later this month with Slipknot to continue their Knotfest Roadshow. See tickets here.
Top 66 Hard Rock + Metal Frontmen of All Time