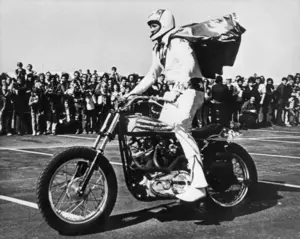 Evel Knievel NOT Remembered Fondly for His Time in Moses Lake
Getty Images
His time in Moses Lake is history the community would love to forget. That's according to a community Facebook group where a casual, "Does anywhere know where Evel Knievel lived in Moses Lake?" turned into a gripe fest with everyone sharing their bad memories.
Several others in the Facebook group shared fond memories of purchasing their first motorcycle from him, and either riding with him or their relatives riding with him. After becoming famous he still returned to town to socialize and do stunts in local parades. He created his own destiny and lived the American dream, inspiring millions.
(He lived at 425 Ridge Road, by the way)
His Honda dealership was at 824 W 3rd Ave.