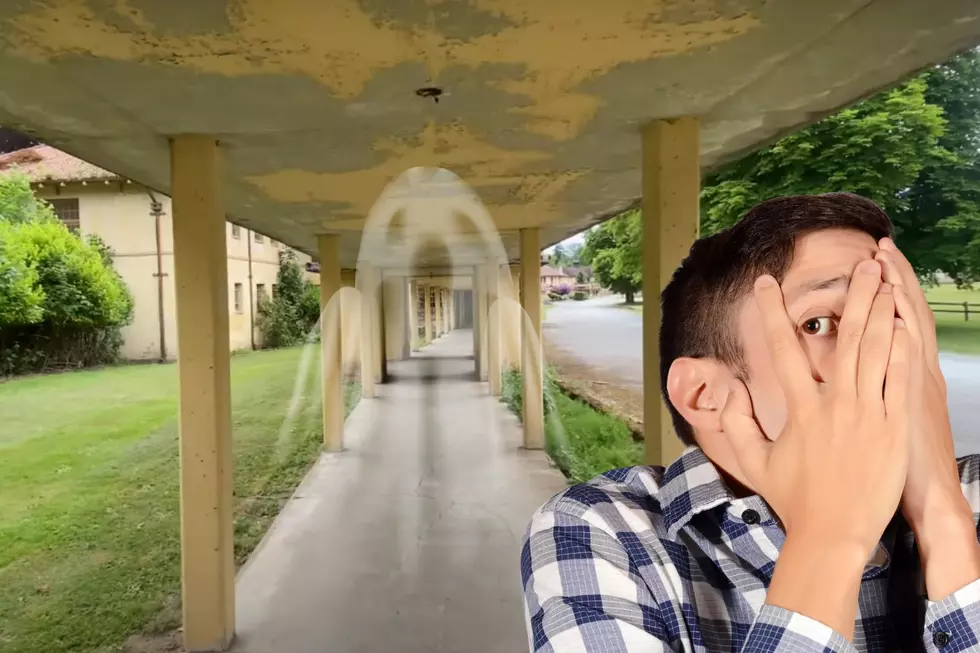 See the Freakiest Deserted Ghost Town Hidden in Washington State
credit Canva-Getty Colin Adventures YouTube
There are a few scary deserted ghost towns in Washington State but none are more freaky than this spot where over 1,500 people are known to have been buried.
This Ghost Town Was the Largest Mental Facility in Washington
There is something scary about a completely deserted ghost town, but it is another thing altogether when that town functioned as the largest mental hospital in Washington State for half of the last century. Around the 1950s this hospital was treating over 2,700 patients and was a fully functioning and self-sustaining city.
This Mental Facility was Self-Sustaining
The hospital grew into a fully functioning city with a water reservoir and sewage system, and a quarry. They built a steam plant, a lumber mill, and even canning facilities to help with food storage. The facility had a gymnasium, a library, and laundry mat for patients and employees. To help feed the population they built a bakery, maintained a dairy, and planted a 700-acre farm for growing vegetables and raising livestock.
Northern State Mental Hospital, Near Sedro-Woolley
The Northern State Mental Hospital is completely closed and deserted now, but was once the largest mental hospital in Washington State. It was built in 1909 because of overcrowding and known problems with Western State Hospital according to the Washington Trails Association. Now part of the old facility is open as a recreation area you can explore.
Northern State Mental Hospital Closed in 1976
The Hospital closed after funding was discontinued by the state legislature in 1976. Public perception and confidence in state mental hospitals were low which most think led to the funding cut-off. Most of the buildings at the facility are still standing and part of the recreation area you can explore.
Explore Trails on the Entire Northern State Property
There are a few buildings still in use, but most of the property is open for exploration. There is a large trail system along old barns and the canning facility. Most of the buildings are still locked for your safety but you can look inside the windows. Did you know this hospital was also designed by two very famous architecture brothers?
Landscaping at Northern State was Designed by the Olmsted Brothers
All of the landscaping was designed by the world-renowned Olmsted Brothers landscape architecture firm. They are also responsible for over 355 designs of Universities, parks, and facilities including the world-famous Central Park in Manhatten. The buildings were designed by famous architects Saunders and Lawton architectural firm consisting of partners George Willis Lawton and Charles Willard Saunders from Seattle, Washington. The Northern State Recreation Area is still considered a historic site for its unique and historic designs.
How Do You Find Northern State Recreation Center?
The property sits near Sedro-Woolley, Washington. Entry and parking are completely free for all ages. To find them, their website directions say:
From Burlington, drive about 7 miles east on Highway 20. Turn north on Helmick Road. Drive about .3 miles. Turn left into Northern State Recreation Area parking lot.
LOOK: 23 astronomical events to look out for in 2023
Sta



cker
compiled a list of 23 astronomical events to observe in 2023 using a variety of news and scientific sources.