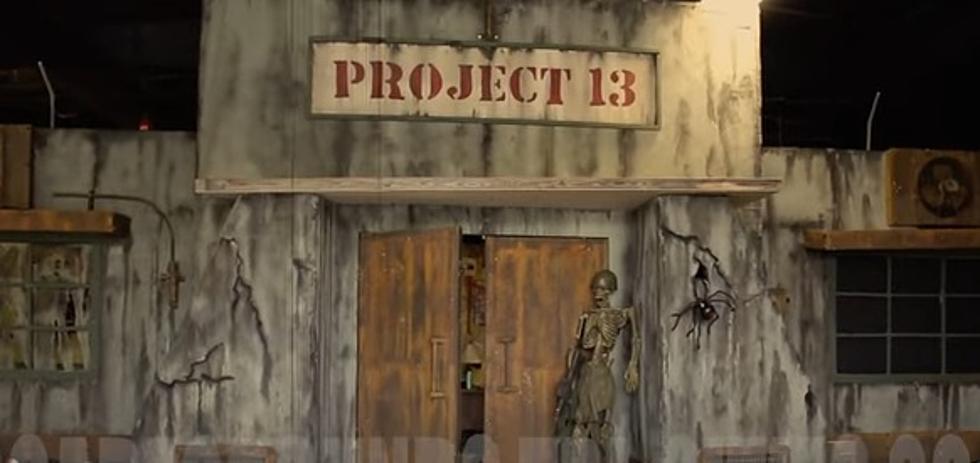 Get Haunted at the Scaregrounds Opening THIS WEEKEND!
Photo by Raleigh
Finally! October is here! This means pumpkins, harvest moons, and lots and lots of scary stuff! The Scaregrounds is back at the fairgrounds in Kennewick and this Friday is Opening Night!! Three insanely terrifying haunts for you to experience (if you dare). Back from last year are favorites 'Infected' and 'Hillbilly Hell'. New this year is Project 13/Blackout were you'll end up in the PITCH BLACK with only one teeny glow stick to guide your way through! For real, it's going to be nutty!
Also, there will be food, vendors, and new this year is the 'Zombie Lounge' beer garden from the folks at Gaslight Bar & Grill. Back by popular demand is Zombie Paintball from Red Dot Paintball as well!, where you can try to shoot the zombies before they get to you! It's going to be a great time throughout the entire grounds, with surprises around every corner! Check out more about prices below and GET YOUR TICKETS HERE!!! See you this weekend!
Scaregrounds Single Pass- $15 Allows you one trip through a single haunt of your choice
Scaregrounds Triple Pass- $25 (Wed-Thurs) $35 (Fri-Sat) Allows you one trip through all three haunts

Scaregrounds VIP Pass- $50 (Wed - Thurs) $60 (Fri-Sat)Allows you unlimited re-entry to all three haunts that evening with line-cutting privileges.