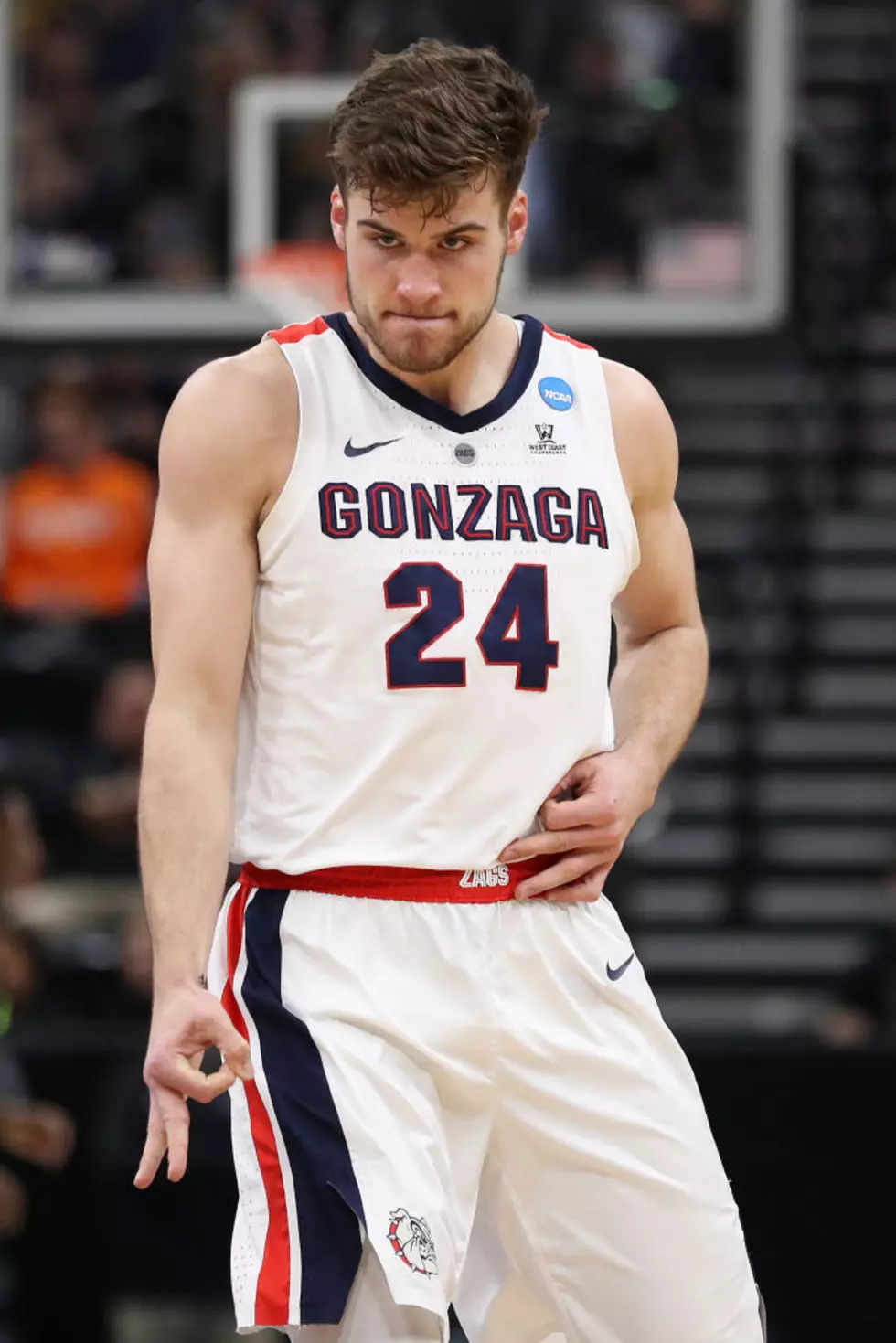 Gonzaga Keeps Winning But Loses its Number One College Hoop Ranking
Getty Images
Baylor is the record setting 7th team to top the AP College Basketball Top 25 this year.
There were only two teams in the top five that took care of business last week, Gonzaga and Baylor, but that doesn't mean they didn't move around, too.
The Bears (15-1) leaped over the Bulldogs and into the No. 1 spot in The Associated Press men's college basketball poll on Monday, using wins over Iowa State and Oklahoma State to give the Top 25 its seventh team on top this season. That matches the record set in 1983 for the most No. 1s in the history of the poll, which dates to the 1948-49 season.
Gonzaga (20-1) was merely a victim of the curse of the WCC.  That weak sauce conference schedule included blowout wins over Santa Clara and BYU, but just enough voters considered those wins to be less impressive than the Bears' perfect Big 12 start. Baylor jumped up to No. 2 last week by winning convincingly over Kansas and Iowa State. They won Saturday on the road at Oklahoma State, 75-68, overcoming a 12-point deficit to extend their winning streak to 14 and convincing AP voters to move them up a spot this week. It's the second time Baylor has been ranked No. 1 in the AP poll in program history.
Enter your number to get our free mobile app
Baylor received 33 first-place votes and had 1,591 points from the 65-member media panel while Gonzaga received 31 first-place votes for 1,588 points. Three points. Just one draino from downtown.
So the Zags run is done, for now. Gonzaga was Number One since Week 8, a four week run longer than any other squad at the top this year and neither Baylor nor the Zags have lost since November. Gonzaga's only loss was to Michigan in the Bahamas after a brutal stretch of games on consecutive days.
Gonzaga does not play again until Saturday, January 25th, when that hoop juggernaut Pacific (?!?) comes to the Kennel. A win and a stay at the deuce, more than likely this time next week.