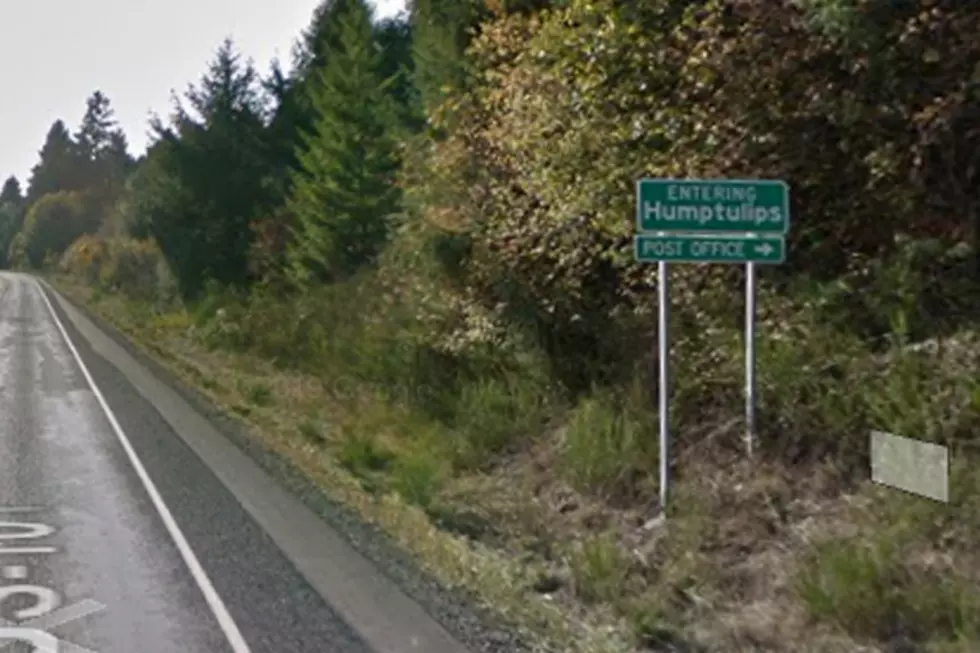 Humptulips is Washington State's Best Named Town
Google
Thinking of taking a quick trip to someplace new and unique in Washington state? Just tell your GPS that you want to go to Humptulips and it'll oblige as it's a real place. Really!
Located on the west side of Washington state, just about a half-hour north of Aberdeen, you'll find yourself in the lovely town of Humptulips.
And why wouldn't you want to visit Humptulips? This place has it all.
Small-town feel with less than 300 people in about 10 square miles of land.
You can check out the Humptulips river.
Visit the Humptulips Salmon Hatchery.
Shop at the Humptulips grocery.
And, c'mon, the place is called Humptulips. Next time you're on that side of the state and happen to pass through, it may be worth a selfie in front of the sign.
See the Must-Drive Roads in Every State