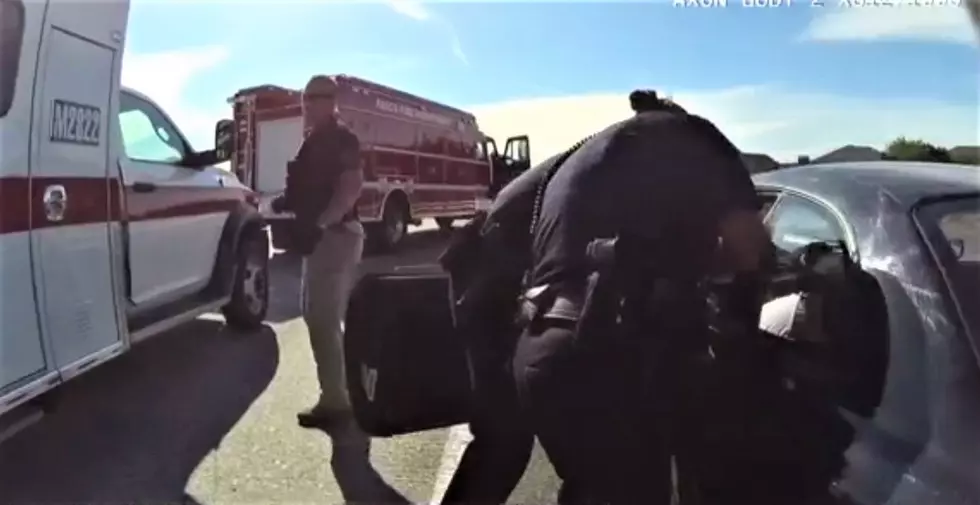 I-182 Shooting Victim Still in ICU, Pasco Police Beseech Leads
Dave Allen
A man remains in critical condition in the Intensive Care Unit at a Tri-Cities hospital after being seriously wounded in a drive-by shooting last Thursday around 5:05 p.m. on westbound I-182 between 20th Avenue and Road 68.
Pasco Police are imploring the community to come forward if anyone witnessed this event or has any information regarding this developing case. PPD has surmised this was not a random event and that the shooting was targeted.
It is not clear if the I-182 highway shooting is connected to earlier reports of shots fired near Richardson Park last Thursday afternoon.
That report came in about 5 p.m., Richardson Park is off 20th Avenue, just south of an I-182 on-ramp.
Word that shots had been fired at a car on the highway, west of 20th Avenue, came in a short time later. The highway was closed for approximately four hours during the initial investigation.
Enter your number to get our free mobile app
DRIVE-BY SHOOTING INVESTIGATION: Pasco detectives are continuing to investigate the drive-by shooting that occurred on Thursday on westbound I-182 between 20th and Road 68 at about 5:05 PM. The shooting victim was in a black Toyota Celica. The suspect car was a goldish/brownish compact. The victim remains in ICU at a local hospital. Detectives are investigating different aspects, but it appears that the victim was targeted and it was not a random shooting. Anyone with info is urged to call Dispatch at (509)628-0333 or email Detective Julie Lee at leej@pasco-wa.gov or Detective Jed Abastillas at abastillasj@pasco-wa.gov regarding case 20-15818 Assault.
The photo depicts some of the first arriving officers rendering aid after making sure the scene was safe for medics.