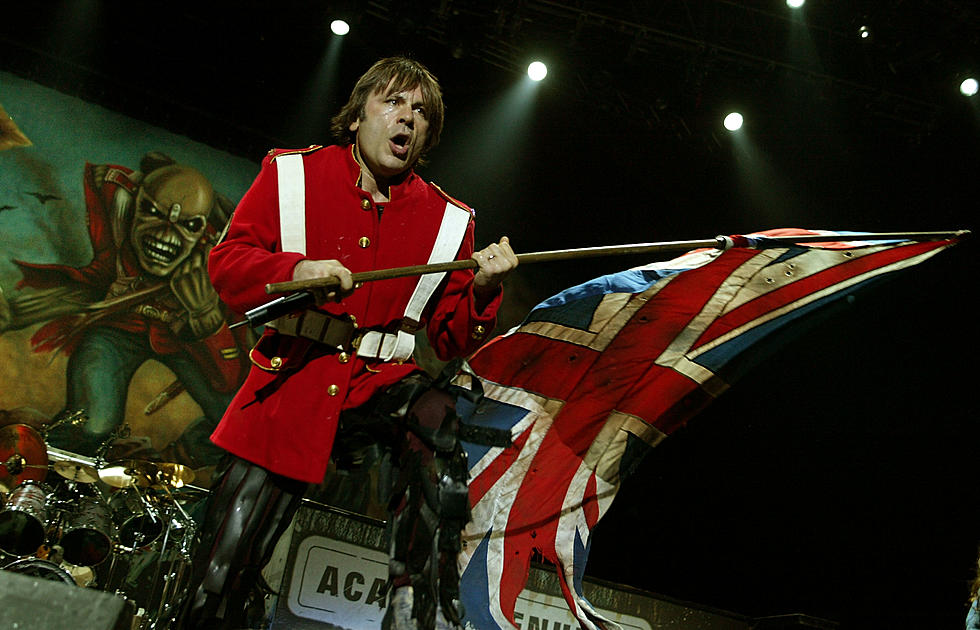 Iron Maiden Soars to Washington for Two Must-See Shows in 2022
Getty Images
Iron Maiden returns to Washington state for the first time since 2019.
Following the release of their highly-anticipated new album Senjutsu, one of metal's greatest champions is hitting the skies and the road.
The last time Iron Maiden touched down in Washington, we could still go to the grocery store without a mask. Fans were treated to a 20-song set at the Tacoma Dome on the Legacy of the Beast Tour on September 5th, 2019.
Iron Maiden will play two shows in Washington in 2022.
If you're hoping to see Iron Maiden but work a tight schedule, you're afforded two shots to see them on the 2022 leg of the Legacy of the Beast tour. September 29 sees 'Maiden at Climate Pledge Arena in Seattle, home of the NHL's Kraken. The next day, September 30, Iron Maiden hits the 509 on a stop at the Spokane Arena. The Iron Maiden team specifically said they were eager to make a return to Spokane after "many years."
Both shows will feature Trivium, whose new record In the Court of the Dragon dropped on October 8th of this year. That new album is my favorite album of 2021, by the way.
Make sure you've got our app for more concert updates and a chance to win tickets.
LOOK: 2020's Best Rock + Metal Albums
26 Classic Rock + Metal T-Shirts Everyone Has Owned at Some Point
25 Legendary Rock Albums With No Weak Songs