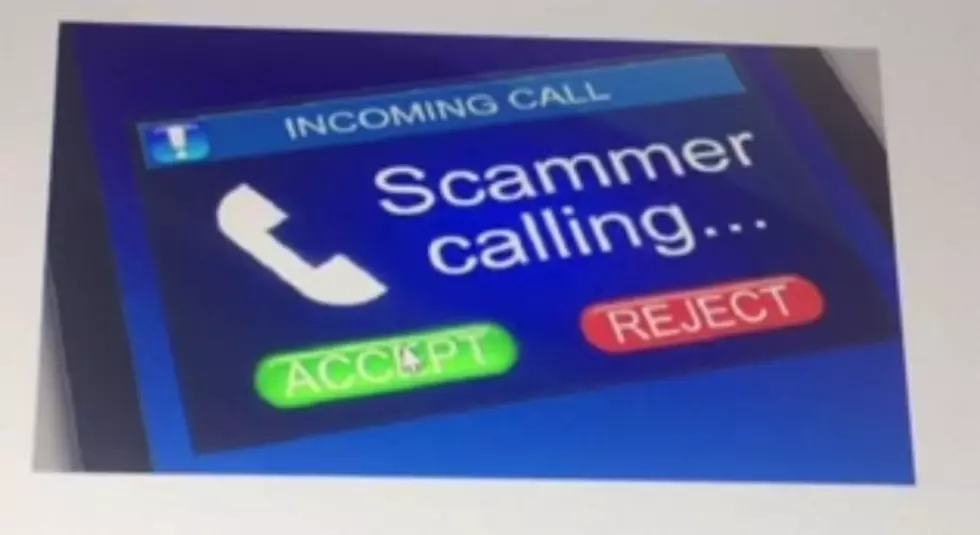 KPD Warns Scammers Using Real Officers Names to Perpetrate Fraud
Scammer Call
Your phone buzzes you to get your attention about an incoming call and the Caller I.D. says "Kennewick Police". When you apprehensively answer the phone, the caller is dropping the names of real KPD officers as he's trying to scam you out of hundreds of dollars by convincing you to purchase gift cards so that you, or someone you love, will have their arrest warrants taken care of.
It's enough to shake anyone up to the point of quickly caving and giving up the information the caller is seeking. KPD says, "DON'T DO IT!" If you receive a message and call the number back and the recording claims to be KPD, IT IS STILL A SCAM! Please spread this information to your friends and neighbors, NO government agency will ever solicit money from you in this way.
From a KPD press release and a facebook post:
KPD recently responded to two reports of individuals who were called from various numbers with suspects claiming to (be) Kennewick police officers while using actual officer names. When the numbers, which were not KPD phone numbers, were called back, there were recorded statement claiming to be KPD. The victims in these cases were asked to purchase gift cards worth large sums of money and provide the access codes to the caller. Once this is done, the money is gone with no way to trace it.
If you have received a phone call from the Kennewick Police Department or if you ever receive a call from us or any other government agency claiming that you have warrants for your arrest and that the warrants will go away with the purchase of gift cards, IT IS A FRAUDULENT CALL. Even if your caller ID lists "Kennewick Police".
No government agency will call you to warn you about impending warrants. They will also not take payment for those warrants over the phone or via gift cards. If there is ever any doubt, call your local police agency from the phone number listed on their website. If you can't find that, call our non-emergency number at 628-0333 or 911. This is not an emergency but rest assured the suspects will not be spoofing the 911 line.
Please help us spread the word and reduce the number of victims affected and the amount of money lost. Have these conversations with your family and friends.