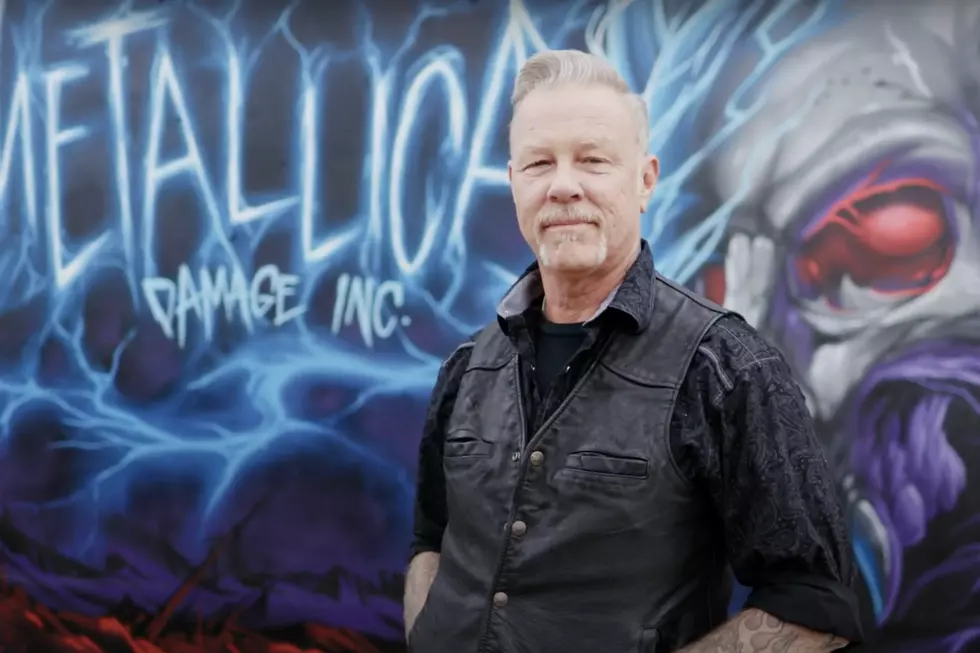 Watch: Metallica's All Within My Hands Foundation Featured on CNBC's 'The Shift'
CNBC via YouTube
In CNBC's latest episode for The Shift—a series that looks into seven high-growth companies and how they navigate the digital space—Metallica and their philanthropic efforts take center stage.
Lars Ulrich and James Hetfield are featured throughout the episode as they discuss the transformation of their foundation, All Within My Hands, at the start of and throughout the COVID-19 pandemic. The thrash legends open up about how difficult the pandemic was not just for them, but for their fans, too.
This difficulty led them to ask the question: What role does music play in helping people get through uncertain and challenging times?
You can watch the full episode of The Shift in the player below.
Watch Metallica and All Within My Hands Featured in CNBC's The Shift
Also highlighted in the episode are other members of the Metallica family, including Vickie Strate, Manager of Metallica HQ, Renée Richardson, Director of Philanthropy for All Within My Hands and Dan Braun, Creative Director for Metallica. Don Hammond, Chapter Head of the MASSters of Puppets Fan Club, is also featured in this episode of The Shift.
They all come together to celebrate the efforts of All Within My Hands, a foundation dedicated to creating sustainable communities across the globe through three main areas of work: workforce education, fighting against hunger and distributing critical local services and disaster relief.
"How do we use music and our channels of communication to make a difference to our fans," Ulrich asks in the episode, "to give them something else they can rely on and trust?"
The show will be enjoyable and inspiring to fans from all walks of life as it takes viewers through the development of All Within My Hands, the creation of their 2020 livestream pay-per-view concert and more.
You can learn more about All Within My Hands as well as get details on the 2022 edition of the All Within My Hands benefit, set for Dec. 16 at the Microsoft Theater in Los Angeles, Calif., here.
Watch Metallica Perform "Disposable Heroes" Live at the 2018 AWMH Helping Hands Concert
Metallica Fans Share Some of Their Favorite Lyrics
We asked you
, the Metallica Family, what your favorite lyrics from the thrash legends are—and you answered. Though we aren't sharing every single response here, we've picked some of our favorites. In the gallery below, you'll see the lyrics, the song name and even the social media handle of each Metallica fan. What's your favorite lyric or line from a 'Tallica tune? Which one did we totally miss?
Send us a message in our app
and let us know.
Photos From Metallica's Performance at the 2016 Global Citizen Festival
Photos from Metallica's performance at the 2016 Global Citizen Festival at Central Park in New York City.