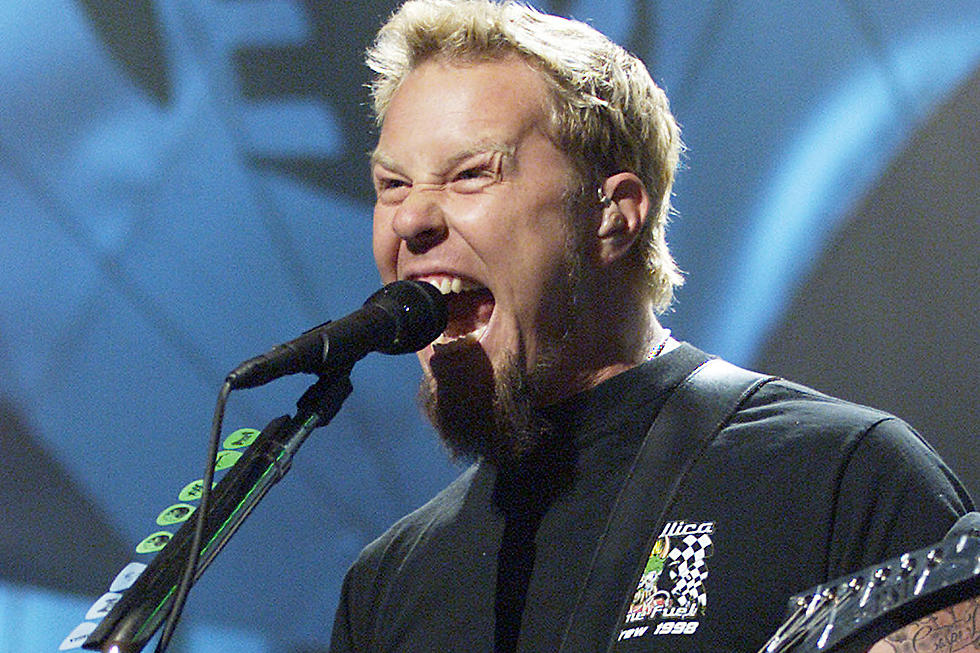 Listen to Metallica Rock Cain's Ballroom in Oklahoma Way Back in 1986
Kevin Winter, Getty Images
One of the many great things about Metallica is how much care they put into everything they do. Whether it's deluxe reissues of their albums, amazing books chronicling their career (check out the video below), or bringing back some of the greatest T-shirts of all time, they know how to not only preserve their legacy, but solidify it forever in the history books of rock and roll.
That intentionality is most apparent in how they treat their four decades of live performances, best summed up via the Live Metallica website. Here, you can find hundreds of concerts available for download, from their 40th anniversary gigs just a couple of months ago to an '82 show at The Old Waldorf in San Francisco.
And the best part is they keep digging deeper into their vaults to unveil more and more concerts for the world to listen to.
Heading Back to 1986 With Metallica
Metallica have shared a "new" show from the vaults, going all the way back to May 23, 1986, to an incredible club show at Cain's Ballroom in Tulsa, Oklahoma. For the uninitiated, Cain's Ballroom is an historic venue that is recognized across the country as one of the best venues for live music. With a capacity of 1,800, it was quite the intimate room for Metallica to play only a few months after the release of Master of Puppets.
And now, the show is preserved and available for fans to hold onto forever.
This concert was part of their Damage, Inc. tour and came in the middle of a run of dates that found Metallica opening for Ozzy Osbourne. Considering the recording is nearly 40 years old, the sound quality is great and instantly transports listeners to what had to have been a packed, sweaty show, soaked in the heat of an Oklahoma evening.
The Setlist
"So did you come here to make some fuckin' noise or what?"
Opening with "Battery" and "Master of Puppets," the night was packed full of non-stop metal. Blistering performances of "Damage, Inc." and "Disposable Heroes" were topped only by even more intense renditions of classics like "Ride the Lightning" and "Seek and Destroy." Before "Seek and Destroy," James Hetfield made sure the crowd was ready for a frenzy.
"I tell ya, it's fuckin' great to be back in the little fuckin' places, you know," Hetfield said as he commanded Cain's Ballroom. "Get all fuckin' hot and sweaty together. So, have you heard of an album called Kill 'Em All out there? Ya wanna hear something off it? This is one where we all get together like a huge fucking family and make some fucking noise together, alright? Alright?! If you see your neighbor doesn't know it, fuckin' grab 'em by the throat and help them out."
The night even featured the live debut of "The Thing That Should Not Be," as well as Cliff Burton doing a quick, two-minute wail on "(Anesthesia) - Pulling Teeth." A few months after this show, as the tour headed to Europe, the band and entire world would say goodbye to Burton after Metallica's tragic bus accident in Sweden.
Get Your Hands on This Show
If you're a subscriber to Nugs, you have access to this show and many, many more from mighty Metallica—you can stream it here now. If you're not on the Nugs bandwagon just yet, don't worry, LiveMetallica.com has the show for purchase and you can even stream short teases of each song.
And if you so choose, you can stream it on YouTube, unofficially, below:
Trust us: No matter what your listening preference is, this classic show is a must-have.
Metallica Setlist — May 23, 1986 at Cain's Ballroom in Tulsa, Oklahoma
1. "Battery"
2. "Master of Puppets"
3. "For Whom the Bell Tolls"
4. "Ride the Lightning"
5. "Welcome Home (Sanitarium)"
6. "The Four Horsemen"
7. "The Thing That Should Not Be"
8. "(Anesthesia) Pulling Teeth"
9. "Damage, Inc."
10. "Fade to Black"
11. "Seek and Destroy"
12. "Creeping Death"
Encore
13. "Disposable Heroes"
14. "Am I Evil?"
15. "Whiplash"
Metallica: A Photo Timeline of Their Remarkable Career