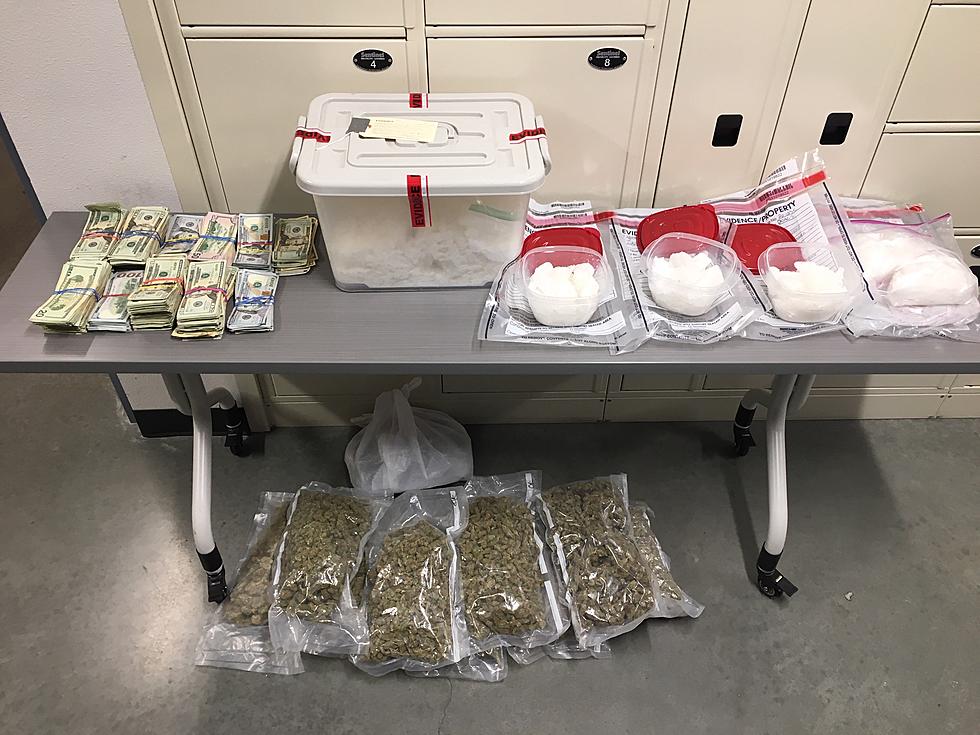 Metro Drug Task Force Bust Recovers Massive Methamphetamine Mound
Metro Arrest
Methamphetamine, marijuana and money.
Score one for the good guys as a monster drug bust has kept 17 pounds of methamphetamine and 10 pounds of processed marijuana off the street, plus a large amount of alleged illegal drug money was seized late Wednesday night of this week.
The Tri-City Metro Drug Task Force is a collaborative coalition of investigators from the Kennewick, Richland, Pasco and West Richland Police Departments as well as the Benton County Sheriff's Office and Prosecutor's Offices from both Benton and Franklin Counties.
The purpose of the task force is to investigate mid-level criminal organizations linked to narcotics and illegal weapons trafficking.
A 36-year old woman, whose name was not released given the sensitivity of ongoing circumstances in a continuing investigation, was originally contacted and found to have two pounds of alleged methamphetamine in her car. Law enforcement subsequently  obtained a search warrant for her apartment and there, the mother lode: 15 more pounds of meth, 10 pounds of processed marijuana and money.
She is currently in the Franklin County Jail charged with delivery of a controlled substance.