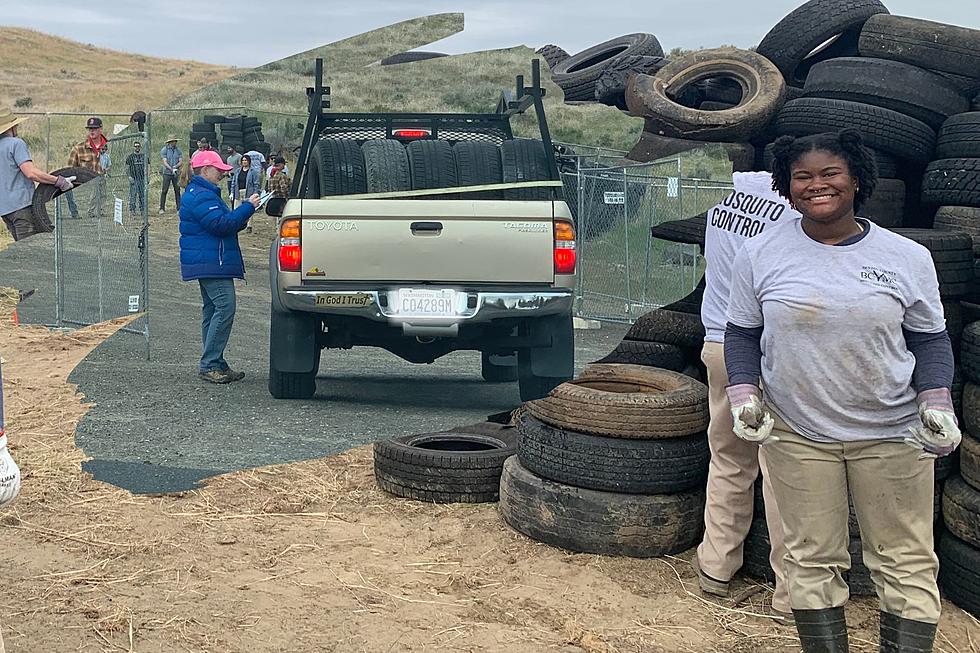 The Benton County Mosquito Tire Collection Drive Was a Huge Success
Aj Brewster
Last Saturday Mosquito Control Tire Collection Drive
Did you drop off some old tires last Saturday at the Benton County Mosquito Control headquarters? It was a huge success!
Benton County Old Tire Collection Drive to Fight Mosquitos
Last Saturday, the Benton County Mosquito Control held a free collection of old tires at their location in West Richland.
All you had to do to be able to drop off up to 20 tires for free was to prove you were a Benton County resident and show up within the allotted time frame.
Benton County Tire Collection was Busy
When I dropped off my tires last Saturday morning, there was a steady line of trucks and cars dropping off old tires.
I didn't have to wait long because of the large number of volunteers and employees working at the event. They were open from 7 am to around 3 pm in the afternoon last Saturday.
A Quick Easy Process
The process was clear, easy, and quick. When you pulled into the location, they had an attendant checking to make sure you had the right amount of tires and that you were a resident of Benton County. After that was confirmed, a crew of people unloaded the tires quickly for me and sent me on my way.
Benton County Mosquito Control Also Handed Out Repellant at the Event
As you pulled around to exit the tire drop-off area, there was another attendant handing out packets of mosquito repellant as you left. I thought that the entire process from beginning to end was easy and very quick. My only wish is that they did events like this more often.
7 Famous Delicious Soda and Beers Created in Washington State
These seven sodas and beers originated in Washington State
Unique Gorgeous Washington State Cabin Is Ranked #1 on Airbnb!
Peek inside this amazing cabin in Washington State that is ranked #1 on Airbnb