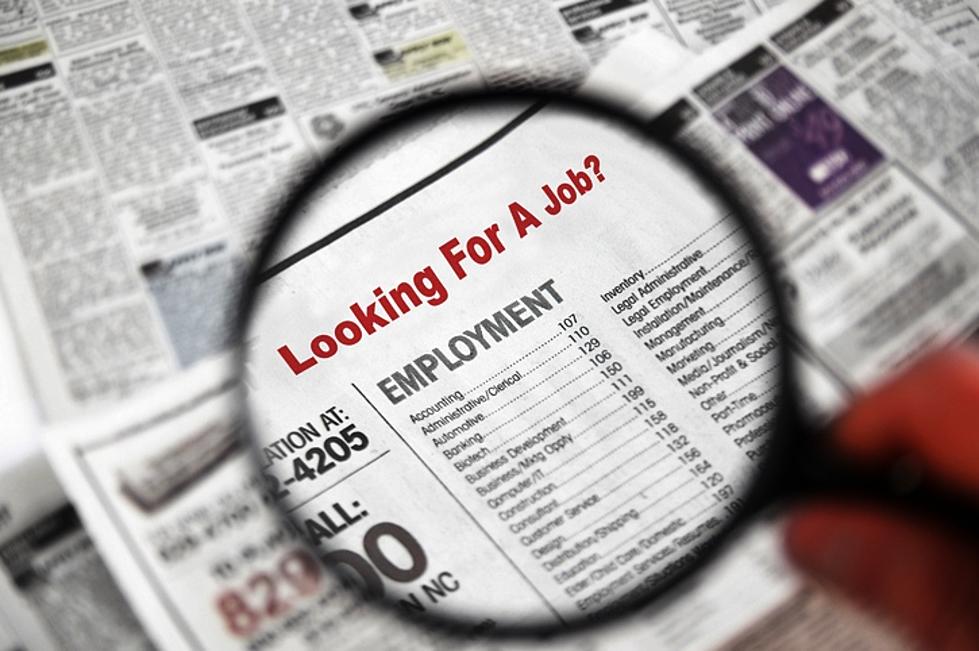 New Job Postings You Need to Apply For!
zimmytws
FRIDAY JOBS………HOT JOBS ………………………….
Pacific Pasta & Grill is hiring several positions. GREAT ATTITUDES A MUST!
Apply in person at PACIFIC PASTA & GRILL
7911 W Grandridge Blvd in Kennewick
Across from Ranch and Home
…………………….
Pacific Pasta & Grill is hiring on-call catering help to serve at events and weddings, mostly weekends. 18 and over. Also looking for people with clean driving records to delivery catering on-call.
Apply in person at Pacific Pasta & Grill
7911 W Grandridge Blvd
Kennewick
Across from Ranch and Home.
……………………….
SE WA Aging & Long Term Care
Starting $2,100 per month Health/Dental/PERS Benefits, Comparable to County and State Package
We are recruiting a PT (30 hrs/week) Information Specialist in our Walla Walla Aging & Disability Resource Center. Will be responsible to assist adults with disabilities, older persons and family caregivers to assess their needs, screen for and assist persons to access and arrange needed in-home and community services; provide community education presentations and maintain computer records.
Experience and Training: Bachelor's degree in relevant field - Social Services, Human Services, Psychology.... OR... HS Diploma AND 3 years Social Service, preferably working with elderly or disabled. College may substituted for up to 2 years work experience. Bilingual Spanish preferred. Closes at 4 pm, May 8, 2018.
Call Patty (509) 965-0105 for application and full job description.
………………………..
ZIPS COLUMBIA CENTER NORTH on FOWLER ST IN RICHLAND IS NOW ACCEPTING APPLICATIONS FOR DAY and NIGHT SHIFT POSITIONS. APPLY AT THE STORE. PLEASE DO NOT APPLY DURING THE HOURS OF 11am to 2pm.
………………………………
Jobs with Pasco School Dist.
https://pascosd1.tedk12.com/hire/index.aspx
……………………………
Both BOB's Burgers Locations in Kennewick & Richland locations are hiring experienced line cooks. Must be 18. Must be responsible, respectful, and able to work as a team. Both kitchens are very fast paced. Please bring in your resume during non-busy hours. No phone calls.
………………………………
Red Robin - Restaurant Manager - We're Growing! (Kennewick Area) At Red Robin, we're not your typical American burger restaurant. Our fans love us for our quirky, irreverent personality, and the way we add an unexpected wink of fun to whatever we do. From our outrageously delicious burgers and unique drinks to our fun surroundings, we're constantly striving to make our guests happy. It's the stuff that makes you smile and makes you want to come back every time.
RESTAURANT MANAGER
If you're looking for a management opportunity where you can add a touch of magic to everything you do, and you have 2+ years of current full service restaurant management experience, we would like to hear from you!
http://redrobin.jobs/
…………………………………
Tons of jobs with Kennewick School Dist.
https://kennewick.tedk12.com/hire/index.aspx
……………………………………
Alvarez Auto Sales is hiring - Experienced Certified Auto Mechanic
Pay $15-19 / hr depending on experience
Please apply in person with resume:
Alvarez Auto Sales
5225 W Canal Dr
Kennewick, WA 99336
509-783-0888
…………………………………..
Hiring for all positions (Kimo's Sports Bar) Apply in Person
2696 N Columbia Center Blvd
Hiring for all positions. Apply Now !
……………………….
Pacific Cataract and Laser Institute is a multi-state cataract and laser vision correction provider that looks for motivated team players. If you like being active, enjoy being a part of an enthusiastic, elite eye surgery team, this job is for you. This position requires good computer skills and working knowledge of Microsoft Word products. 7am-5pm availability M-Th with variable days and hours. No experience required -- training provided. Driver record review required upon job offer. Continued employment contingent on acceptable WA State Medical Assistant background check. We pride ourselves in hiring and retaining the best! Online application required at www.pcli.com/company/careers
…………………………..
Tri-City Court Club is looking for a hardworking, enthusiastic, outgoing, positive person to join our management team. Please apply if you like helping kids and families become more active.
Responsibilities include managing summer camp, sports camps, nursery, preschool, kids' fitness programs, birthday parties, family recreational programs and rental groups. Qualifications: experience managing employees, customer service, booking events. Must have excellent organizational and communication skills. 2+ years management experience preferred and / or recreation management or educational type degree preferred. Full Time, days/ eves, some weekends shifts.
For a complete job description go to www.tricitycourtclub.com/employment. Salary D.O.Q., exc. benefit pkg. submit cover letter and resume by May 8.
………………………………….
Jobs for the Richland School Dist.
https://richlandjobs.hrmplus.net/JobOpenings.aspx
……………………………………
Night Auditor Needed (Hampton Inn & Suites Pasco) 6826 Burden Blvd
Night Auditor at front desk needed for graveyard hospitality position. Please apply in person.
………………………………
Seeking Experienced Roofer Prosser - Seeking an experienced worker to join our team and contribute building, and remodeling homes. Various types of roofing preferred. (Shingle, TPO, cedar shakes)
Please contact: 509-303-0104
…………………………………
Hiring Full-Time positions: Meat Processing, Mechanic- Must have six months mechanic experience.
Apply online at www.TysonFoodsCareers.com
or visit us
13983 Dodd Rd
Wallula, WA 99363
Tyson is an Equal Opportunity/Affirmative Action Employer. All qualified applicants will be considered without regard to race, national origin, color, religion, age, genetics, sex, sexual orientation, gender identity, disability or veteran status.
………………………………..
Fire Technician (Walla Walla, WA) OXARC 11 N. 4th. Ave Walla Walla, WA
** Fire Technician for Suppression Systems, Portable Fire Extinguishers and
First Aid Sales**
Job Summary: Maintain and repair all types of portable fire extinguishers. Promote, sell and secure new business. Survey facilities for fire and safety needs and reference any requirements needed.
Requirements include:  Must be self-motivated and able to work on own.  Diagnostic, troubleshooting and problem solving experience.  Excellent customer service experience.  Must be able to work in confined spaces.  Requires good driving record and valid driver's license.  Able to lift/move up to 70 lbs.  Night and week-end on-call as necessary, depending on customer requirements.  No experience required; will train the right person.
OXARC, Inc. is a family-owned business that has been providing welding and industrial supplies, as well as, medical and specialty gases since 1968. OXARC, Inc. is headquartered in Spokane, Washington with 21 stores in WA, ID and OR.
OXARC offers a competitive salary and benefit package -- full time employees enjoy medical, dental, vision, prescription, life insurance, 401(k), paid holidays, vacation and sick leave.
Check us out at oxarc.com! To apply for this position please send cover letter and resume to hr@oxarc.com. May also apply in person at 11 N. 4th. Avenue, Walla Walla, WA 99362.
Must pass drug screen, physical and background check.
……………………………….
Caregiver - Senior Housing
What if the grass really is greener on the other side? Aren't you a little curious? If so, Bonaventure may have a perfect job opportunity for you!
Bonaventure of the Tri-Cities is seeking an experienced, dynamic and energetic caregiver to join our team. Bonaventure of the Tri-Cities is a Retirement, Assisted Living and Memory Care community.
We are looking for someone who is passionate about serving seniors!
Job Description: Your primary responsibilities will include: attending to resident care needs and resident well-being, answering call lights in a timely manner, assisting residents with bathing, dressing, laundry, light housekeeping, serving meals and communicating effectively with residents and family members. Come join our team at Bonaventure of the Tri-Cities and make every day count!
Requirements: • A desire to make a difference in the lives of seniors, a commitment to meet the needs of our residents and the ability to become an expert and resource for others. • Have a CNA License - Bonaventure is willing to train the right person.• Be able obtain CPR and Food Handler's card.
Benefits: Bonaventure is excited to offer benefits to full-time Employees, including but not limited to: • Medical • Dental • Paid time off • Educational reimbursement • 401(k) 50/50 matching retirement savings plan.
Bonaventure of The Tri-Cities RetirementPerfected.com™
1800 Bellerive Dr. | Richland, WA 99352
W: 509-628-0221
…………………………………..
Sherrell Chevrolet 2258 N First St. Hermiston OR. Is accepting applications for LUBE TECH at this time!
Must be motivated and get along well with others, able to drive manual trans vehicles and have valid drivers lisc. and insurance. Must be able to pass background and drug screening.
Basic tools to do job required- Tire and Lube Experience is a BIG PLUS!!
Basic Computer skills required and ability to adapt a must! Position is Mon-Fr and 7am-4pm
Please apply in person- Come to service and ask for Mark!!
Pay will be discussed and determined on experience.......
……………………………………
Bartender/ part time opening at library tavern 414 west Lewis Pasco. Please stop by to fill out application. Thank you
…………………………………
Working at Pizza Hut is about making hungry people happy. It's about being independent and having fun, making new friends and earning extra cash. As a Pizza Hut team member, you can be the smiling face that greets and serves the customers or a cook who make things happen in the kitchen. Working with us will give you the financial rewards and flexibility to suit your lifestyle. You'll learn new things, get recognized for your efforts, and learn skills that last a lifetime.
WHAT ARE WE LOOKING FOR? The good news is that your training will teach you everything you need to know to succeed on the job. But there are a few skills you should have from the get-go: •You're a fun and friendly person who values customers and takes absolute pride in everything you do. Communication skills are key - you're not going to be able to text message customers back and forth. In other words, you should be comfortable talking to strangers. •You've got attitude - the right kind of course - and understand the need to be on time, all the time. With loads of energy, you understand that work is easier - and more fun - with some teamwork. •And you're at least 16 years old - 18 if you want to be a driver.
We've got great jobs for people just starting out in the workforce, looking for a flexible second job or staying in the workforce after retirement. If you want a fun, flexible job with an innovative company, look no further than Pizza Hut.
Additional positions may also be available! To view all of our open positions, check out jobs.pizzahut.com.
………………………………….
Assistant Manager needed for busy Low Income Apartment Office. Clerical experience necessary. Section 8 and/or Apartment Community experience preferred. Must be able to pass a background investigation. Please fax or email resume. Attention Trina Farris Fax (509) 943-1756
columbiaparkmgr@21alphagroup.com
…………...............................
IMMEDIATE OPENINGS: HIRING O1 AND O2 JOURNEYMAN AND APPRENTICES
Full-time job. Relocate to the sunny Tri-Cities, WA. Enjoy almost 300 days of sunshine, hiking, fishing, boating, and multiple golf courses, over 200 wineries within a 50-mile radius and only a few short hours from the mountains. We are currently hiring O1 and O2 Journeyman and Apprentices. Please bring in your resume to 725 N 26th Ave Pasco or email it to info@absolutepowertc.com.
…………………………………..
Store Phone Operator - Part Time
Job Description: What does a Best Buy Store Phone Operator do?
Best Buy Store Phone Operator excels at providing over-the-phone support, while maintaining close working relationships with neighboring stores. They accumulate the appropriate knowledge and expertise through continuous learning and self-development.
The Best Buy Store Phone Operator provides fast and friendly over-the-phone support for all customers. Develops strong rapport with the customer while becoming a trusted advisor and partner in assisting them in making technology more functional in their lives. Represents and partners with surrounding locations to ensure the customer's needs are met and that no customer is left unserved or underserved. Utilizes relevant resources to assist customers in answering questions or resolving their issues.
Job responsibilities include: •Engage the customer using soft skills while solving issues, providing solutions, and customer support over the phone. •Use cross-functional company resources and tools to meet customer needs. •Understand basic Checkout, Customer Service (Price Match, Returns/Exchanges) and Store Pickup processes as outlined in SOP and policies listed on BestBuy.com. •Ability to speak to weekly/daily promotions and offers. •Maintain a knowledgeable partnership with nearby retail locations and associates. •Accountable for driving positive customer feedback (NPS) survey results.
What are the Professional Requirements of a Best Buy Store Phone Operator?
Basic Qualifications: •Ability to work successfully as part of a team •Ability to work a flexible schedule inclusive of holidays, nights and weekends
Preferred Qualifications: •3 months experience working in customer service, sales or related fields
What are my rewards and benefits?
Discover your career here! At Best Buy we offer much more than a paycheck. Surrounded by the latest and greatest technology, a team of amazing coworkers and a work environment where anything is possible, you'll find it easy to be your best when you work with us. We provide an exciting work environment with a community of techno learners where you can be yourself while investing in your career. Empowered with knowledge you will discover endless opportunities to grow. From deep employee discounts to tuition reimbursement, to health, wealth and wellness benefits, to learning and development programs, we believe the success of our company depends on the passion of employees for learning, technology and people.
Apply Now
https://www.bestbuy-jobs.com/
……………………………………..
Jobs open at CG Public House and Catering
http://www.cgpublichouseandcatering.com/employment/
……………………………………
Food Service – Walla Walla
Are you high energy and enthusiastic? Do you love people? Do you want to work Monday thru Friday with no nights, or weekends and holidays off? This is your job!
A small coffee/food shop is currently seeking a temporary part-time food prep/barista person with good customer service skills, cash handling and a minimum of one-year experience preferred. Must be flexible with schedule and physically able to assist with food prep, shipments and running register. This position is a minimum of 6 months (4 hrs/day, $12.08 ph).
If interested send resume and cover letter to heather.phillips3@va.gov
…………………………………….