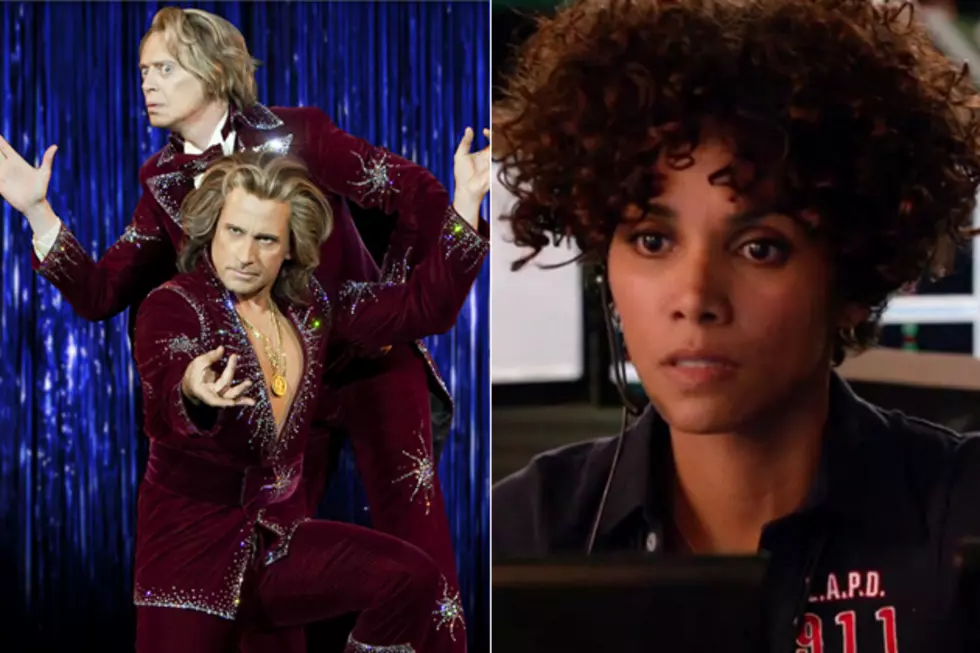 New Movies: 'The Incredible Burt Wonderstone,' 'The Call'
Warner Bros. / TriStar
Opening this weekend are 1) a star-studded comedy about dueling magicians in Las Vegas, and 2) a thriller about a kidnapped girl and a killer on the loose.
'The Incredible Burt Wonderstone'
Burt and Anton, long the biggest magician duo on the Las Vegas strip, face two problems: their deteriorating partnership and an up-and-coming street performer who looks to steal their crown and become the new King of the Strip.
Starring Steve Carell, Jim Carrey, Olivia Wilde, Steve Buscemi
---
'The Call'
A veteran 911 operator receives a terrifying call from a young girl who has been kidnapped, leading the operator to confront the horrors of her own past.
Directed by Brad Anderson
Starring Halle Berry, Abigail Breslin, Morris Chestnut, Michael Imperioli