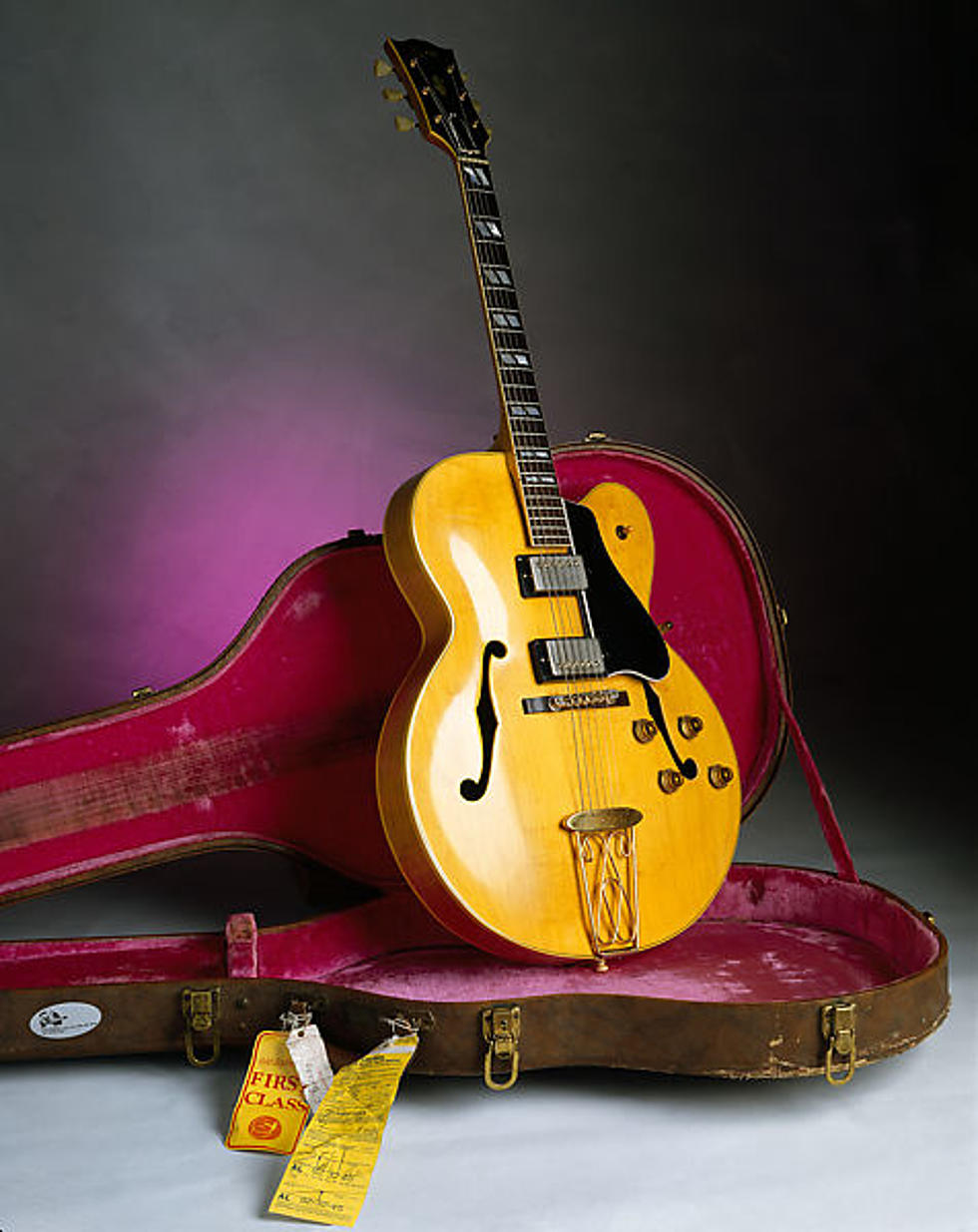 New Play it Loud Rock and Roll Instrument Exhibit Opens in NYC
Met Museum - Chuck Berry
The first major exhibition in an art museum dedicated entirely to the iconic instruments of rock and roll will go on view at The Metropolitan Museum of Art beginning April 8th, 2019. "Play It Loud: Instruments of Rock & Roll" will display more than 130 instruments, including guitars played by Eddie Van Halen, Metallica's James Hetfield and others.
Dating from 1939 to 2017, the exhibit also contains instruments played by Chuck Berry, Eric Clapton, Sheryl Crow, Bob Dylan, Don Felder, Jerry Garcia, Jimi Hendrix, Joan Jett, Steve Miller, Joni Mitchell, Jimmy Page, Elvis Presley, Prince, Keith Richards, Patti Smith, Bruce Springsteen, Ringo Starr, Stevie Ray Vaughan, Nancy Wilson and many more.
What's missing are guitars from legendary slingers like Randy Rhoads, Steve Vai, Zakk Wylde, Joe Satriani, Dimebag etc. etc.
Met director Max Hollein said that the exhibit celebrates a "formative chapter in 20th century art and culture, and the extraordinary objects featured in this presentation convey the innovation, experimentation, passion, and rebellion at the heart of rock and roll."
Organized thematically, "Play It Loud" will explore how musicians embraced and advanced emerging technologies; the phenomenon of the "Guitar Gods"; the crafting of a visual identity through the use of instruments; and the destruction of instruments in some live performances, one of rock's most defining gestures.
By displaying several rigs used in live performances and sound recordings, the exhibition will also demonstrate how artists created their own individual sounds. Meanwhile, some 40 vintage posters, costumes, and performance videos will illustrate key components of the musical movement's visual style and impact.