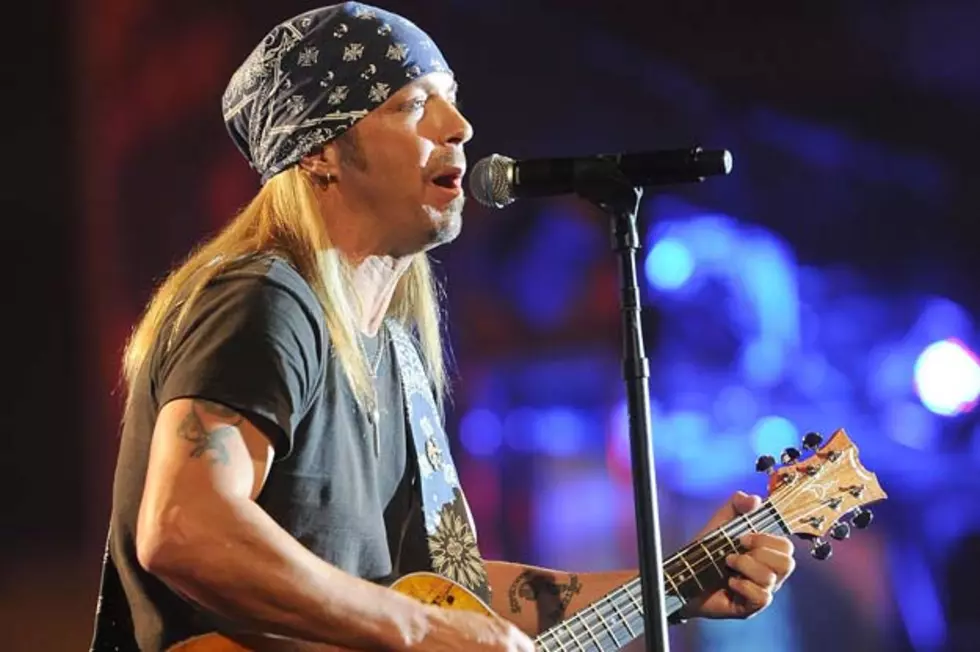 Poison's Bret Michaels to Host Travel Channel's 'Rock My RV' Series
Michael Buckner, Getty Images
Poison frontman Bret Michaels has found his next television project, as he's signed on to host the new Travel Channel Series 'Rock My RV,' which starts production in November.
Michaels has a longtime love for RVs, and the Travel Channel is allowing him to join a skilled team of designers and fabricators in turning average, ordinary RVs into outrageous, badass mobile mansions. The series is scheduled to premiere on Travel Channel next year.
Network GM Andy Singer says, "For the past 25 years, Bret Michaels has spent at least nine months out of the year in a tour bus that he personally designs from top to bottom. We couldn't think of a better frontman than Bret for the series. He lives and breathes life on the road and undoubtedly holds the record for the most hours logged in a custom coach."
Michaels adds, "Between touring and traveling, I spend a lot of time on the road and my tricked-out, custom coach is my home away from home. I crisscross the country and live in my tour bus, and I know how to take an RV from ordinary to extraordinary. I can't wait to put my expertise to use and show people how to make their RVs rock."
The vocalist has enjoyed a number of successful TV projects in recent years, beginning with his VH1 dating series 'Rock of Love.' He also let the cameras in on his personal life with the documentary series, 'Bret Michaels: Life As I Know It.' From there, he went on to become the winner on a season of Donald Trump's series, 'Celebrity Apprentice,' on which he'll appear again this spring as part of the show's all-star season. He's also appeared on 'Don't Forget the Lyrics,' the 'Miss Universe' pageant and 'Extreme Makeover: Home Edition,' among other TV appearances.