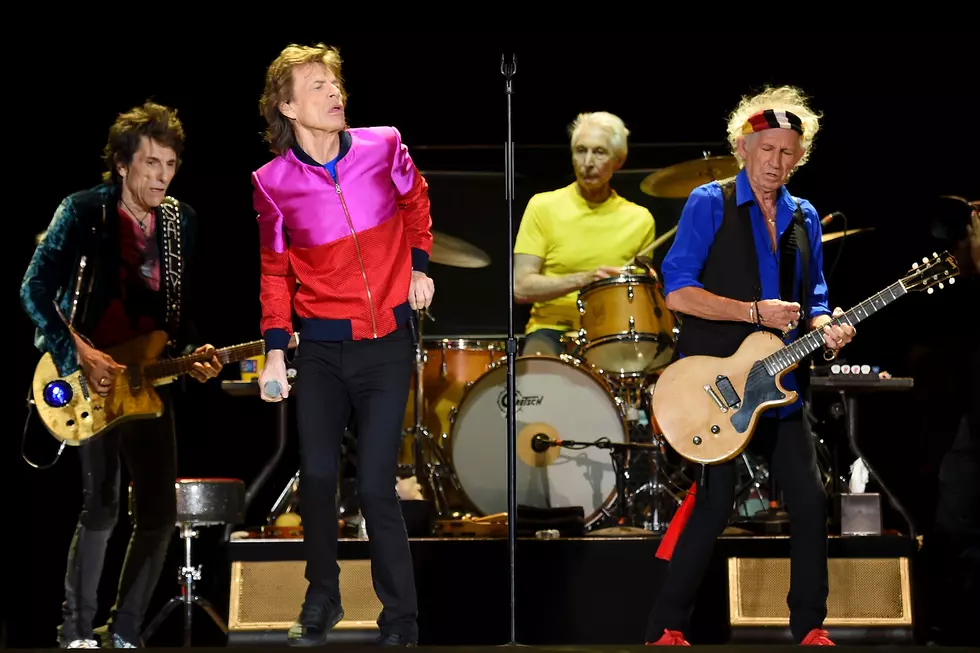 Rolling Stones Drop 130 Unreleased Tracks On YouTube – Then Yank Them Down
Kevin Winter, Getty Images
The Rolling Stones are the latest band to dump a slew of tracks in front of the public to serve as an official copyright protection. However, unlike other artists who have used digital download, limited edition vinyl, or CD types of content delivery, ABKCO -- the company that controls the Stones' pre-1970 work -- simply uploaded the clips to YouTube on December 31st for several hours before pulling them down, solidifying the needed ownership of the tracks. The link works, the point being, there is no content there anymore.
The YouTube clips were posted to bypass European copyright law by laying claim on the recordings as they fall out of copyright. The copyright law was amended in 2011 from 50 years to 70 years, protecting recordings issued post-1963 until 2033.
Although there are hours upon hours of studio sessions of the band gathering dust in the vaults, the 130-track YouTube drop focused almost entirely on the lousier-sounding bootlegs from the band's 1969 tour. Of particular note were 11 tracks from the band's infamous December 6th, 1969 Altamont concerts and Madison Square Garden recordings.
Enter your number to get our free mobile app
There were some studio gems including an orchestral take of "Wild Horses," "Gimme Shelter featuring Keith Richards on lead vocals, an acoustic version of 1967's "Ruby Tuesday," and a 22-minute rehearsal of Mick Jagger leading the London Bach Choir on perfecting its opening acapella section.
According to Variety, "Even for YouTube, the presentation of these recordings is bootleg-level, with often-rough sound quality and some egregious typos -- although the copyright line is typographically pristine. Worst of all, the rarest recordings -- i.e. the ones not previously available on bootlegs -- have a dial-tone-like sound as loud as the music, presumably to prevent them from being used as source material for illicit releases. Those songs are a truly miserable listening experience, even though many of them will be fascinating to fans whose ears can stand it."
Although ABKCO has been releasing remastered versions of the band's albums as they hit their 50th anniversaries -- they have held off going deep into the basement vault, except for The Rolling Stones' Rock And Roll Circus album and movie.