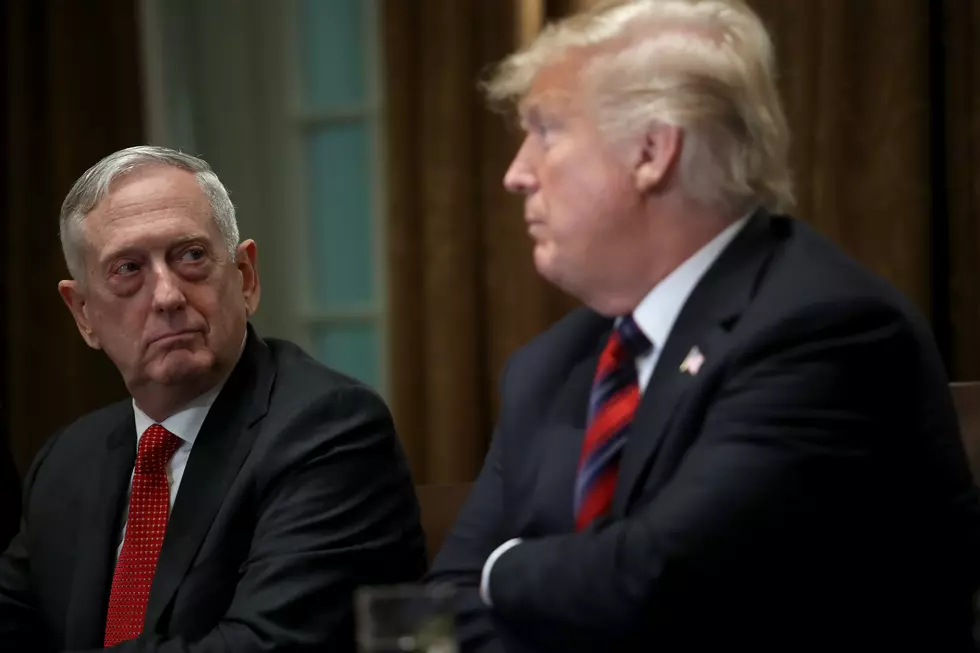 Sec. Mattis Resigns Citing "Irreconcilable Policy Differences"
Getty Images
Secretary of Defense Jim Mattis has turned in his resignation letter, effective at the end of February. 
The President said Mattis was retiring, but he is resigning.
The President says Secretary Mattis will step down "with distinction."
The news came after the President announced the United States would withdraw troops from Syria.
Mattis had served in different roles under Presidents George W. Bush and Barack Obama. The Richland High School graduate was promoted to four star general in 2007.
In his letter, General Mattis wrote, "Because you have the right to have a Secretary of Defense whose views are better aligned with yours on these and other subjects, I believe it is right for me to step down from my position."