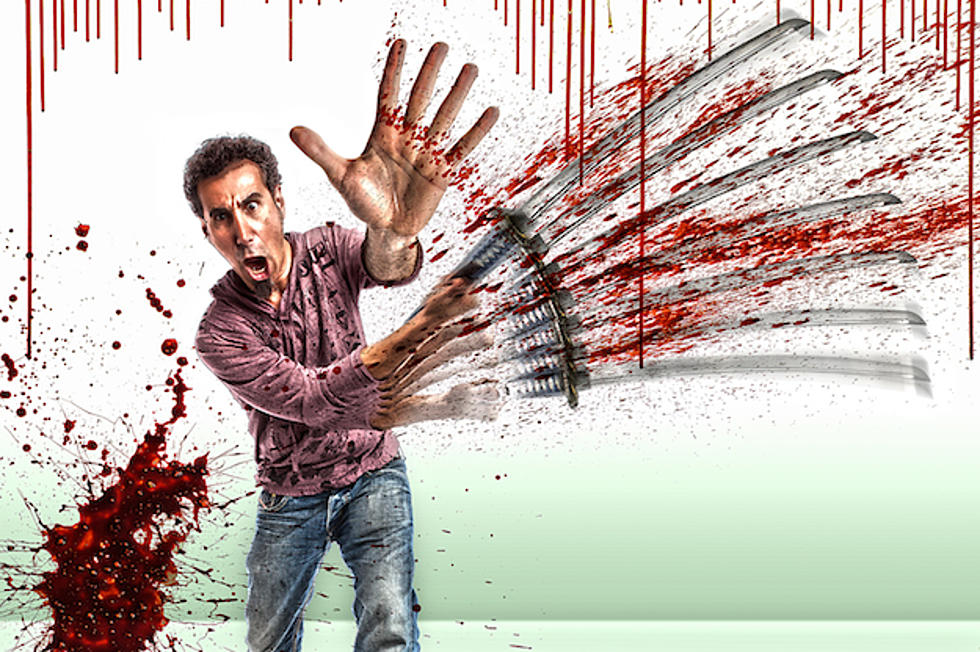 Serj Tankian Contributes to Rapper Tech N9ne's New Album 'Something Else'
Robert Sebree, Warner Bros. Records
System of a Down singer and solo artist Serj Tankian has collaborated with rapper Tech N9ne on the hip-hop artist's fourteenth studio album, 'Something Else.' The track listing hasn't been fully revealed for 'Something Else' quite yet, but it has been revealed that Tankian will appear on the upcoming album's opening track.
Tankian has always been an experimental musician. Throughout his career, his vocal style, along with the way he attacks and bends his lyrics, has been unwaveringly unique. This can be found throughout System of a Down's discography, along with Tankian's solo catalog. Even further into Tankian's concoctions, the musician has led his Elect the Dead Symphony, the orchestral album 'Orca,' a jazz album, 'Jazz-Iz-Christ' and soon-to-be-released 'Fuktronic' electronic collaboration with Jimmy Urine of Mindless Self-Indulgence.
Noting Tankian's sonic versatility, Tech N9ne sings his praises. "I think he is f---ing insane lyrically, musically, spiritually . . . Totally cluster-f----ish like myself – you never know what's going to happen in the music," he tells Rolling Stone. "If you talk to Serj, he'll probably tell you he knew nothing about Tech N9ne until the song was sent to him, and after listening to it he went and got all my music, and it makes him run faster on the treadmill."
Tankian confirmed Tech N9ne's prediction in a quote of his own. "I had not heard of Tech N9ne when we were sent the track," says Tankian. "I checked out a bunch of his songs and really got into his flow, intensity and dynamics, and I agreed to sing on it. Originality in hip-hop and rock are hard to come by."
Tech N9ne also shared his desire to collaborate with Slipknot / Stone Sour vocalist Corey Taylor and Metallica frontman James Hetfield. "I might send [new music] to James Hetfield," claims the rapper. "I heard he was a fan. I heard they [Metallica] warm up to my song 'Einstein.'"
Serj Tankian's collaboration with Tech N9ne will become available on June 25 when 'Something Else' hits the shelves.