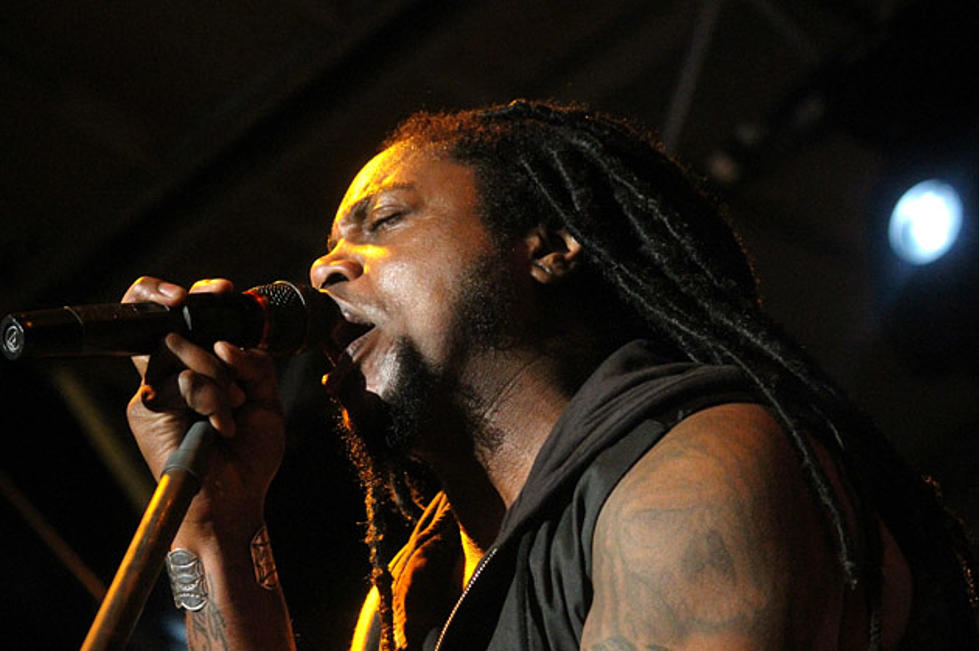 Sevendust Singer Lajon Witherspoon Talks Forthcoming Solo Project
Liz Ramanand, Loudwire
There's no doubt that Sevendust fans are stoked for the band's upcoming album 'Black Out the Sun,' as well as the their tours with Coal Chamber and Lacuna Coil in support of the new disc. Now there is even more reason to be excited, as vocalist Lajon Witherspoon has announced that he is planning to release a solo album.
When we caught up with Witherspoon, he told us about the early stages of planning the solo venture and even shared his hesitance about doing the project. He also revealed an eclectic group of talented musicians of various genres that he would like to collaborate with for the disc.
Even though 'Black Out the Sun' has not come out yet, I heard that when things slow down with Sevendust you're finally thinking about doing a solo album? Have you been jotting down any ideas or has writing begun for this yet?
Yeah I've been doing a few things, mostly what I would like to do is – I don't want to consider it a band because I think a band, it takes a while to have a band. This is just going to be me doing some music, the doors are open right now – I'm not going to be afraid to try anything. It may be country, it may be some rock, it may be slower R&B – I'm ready to just open up and show the world that I can do other things besides Sevendust.
I got some cats that I want to work with right now but I'm just taking my time and picking and choosing and see who's reaching out and ultimately coming out and doing something that might blow some people's minds.
For people who not only love Sevendust but you as a vocalist, some may say this is long overdue.
Thank you for saying that, it gives me even more courage to step out and do that because it's definitely something that I've been holding back from for a long time.
You've worked with some great people on your records: Myles Kennedy, Skin of Skunk Anansie, to name a couple. Is there someone you would love to collaborate with that maybe you haven't gotten the chance to work with yet?
Well, Chino [Moreno] got to do that song ['Passenger'] with Maynard [James Keenan] -- I think that would be pretty awesome. Let's see, who else would I like to do a song with these days? I'd like to do one with [Mark] Tremonti – that would be really cool, that's my buddy and everything so it would be cool to jam with him, too.
You put me on the spot, there's so many people that I would love to work with. Britney Spears? No, I'm just kidding. [Laughs] You know what? I would love to do something with Adele, it would be cool I think. There are just so many artists out there that I love. I listen to everything from country to jazz, I'm a music lover.