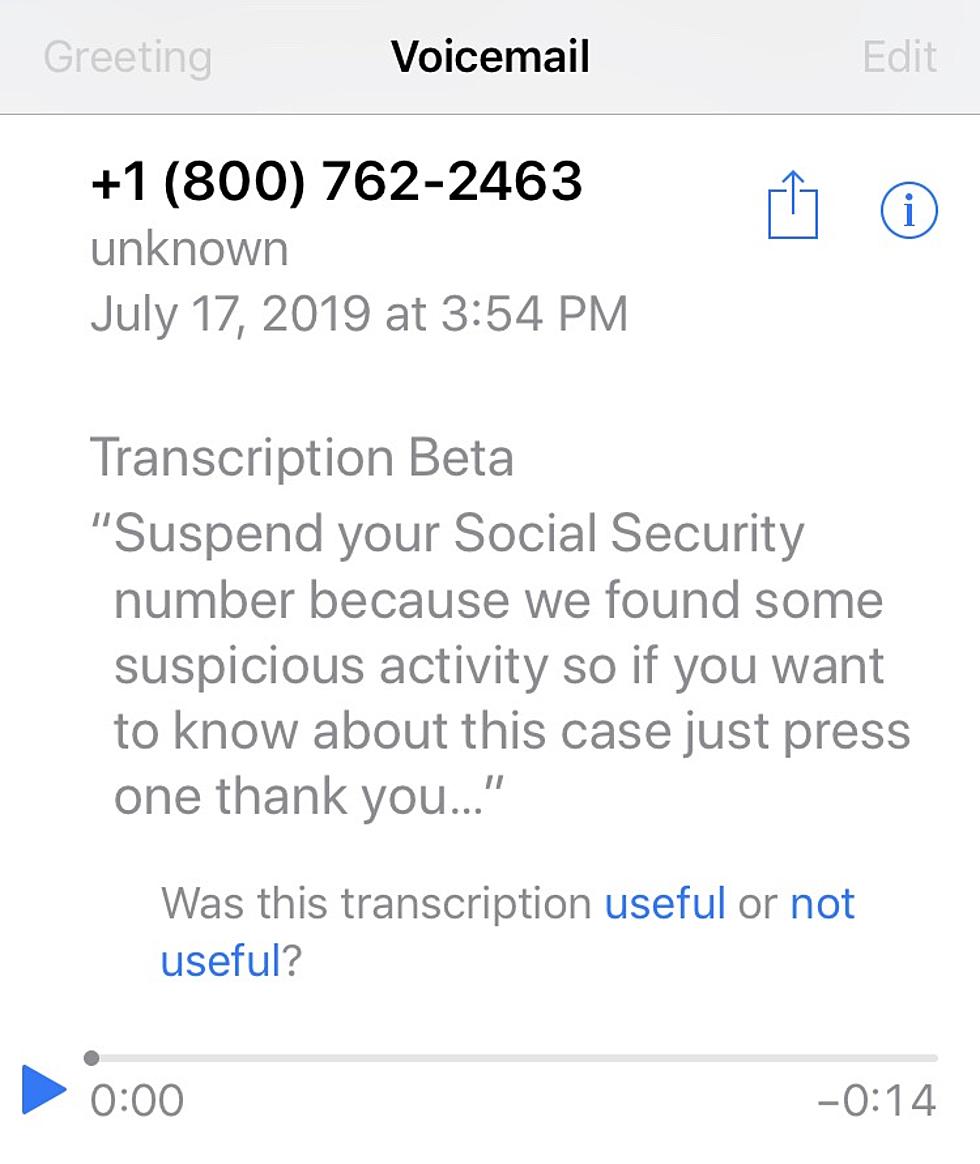 Social Security Scam Call Going Around
Pete
Richland Police have warned about a scam you may have already figured out.
If you get a phone call telling you your social security number has been "suspended" due to "suspicious activity" it's total nonsense. But you already know that.
Here's what a transcript of a voicemail I got says.
Americans were robocalled 26.3 BILLION times last year! Many of these calls have been using technology that spoofs phone numbers, saying it's from a local phone number. Obviously, the intent is to make you more likely to pick up. In 2018, the FCC got 52,000 complaints regarding this technology.
I've pretty much just stopped answering my phone if it's an unknown number.