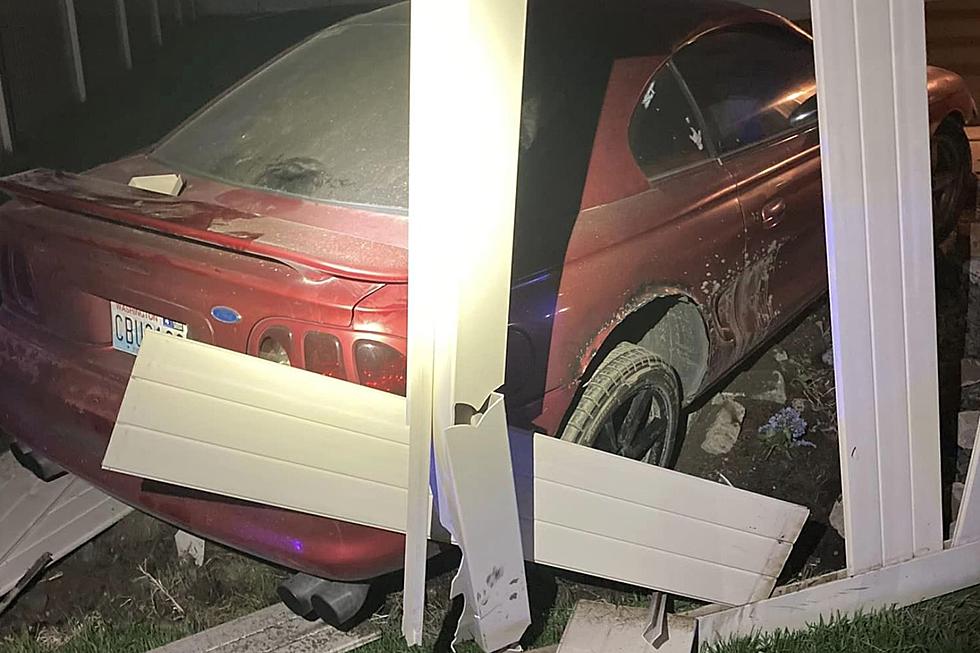 Speeding DUI Crash Highlights This Big Problem on Tri-Cities Street
credit Kennewick Police Department Facebook
Drunk Crashes Through Fence in Kennewick
A Mustang crashed through a fence in Kennewick late yesterday, but was it the drugs/alcohol, was it the speed, or does it illustrate a much bigger problem with this area?
DUI Speeding Driver Crashing Through Fence Illistrates This Big Problem
The Kennewick Police reported a crash on their Facebook account of a red older Mustang that had crashed through a fence into a yard near Highland Drive and S Olympia Street. Witnesses at the scene reported they saw the Mustang speeding before losing control and smashing through the fence.
The Driver was Arrested for Suspicion of DUI
The driver was taken into custody and booked into the Benton County Jail on suspicion of DUI. The police department said in its statement that other charges were pending but did not give any specifics. This accident just highlights a large problem with that area that residents have been noticing for a while.
This Crash Highlights Big Problem with Highland Drive Area
In the comment section of the Kennewick Police Department post, people that live in the area complain that Highland Drive is a hotbed for street racing and speeding. One user wrote, "Highland and 45th have become a raceway nearly every night." The very next comment backed up that statement saying "Highland Drive has become a raceway. People fly up and down even during the day."
Another person that lives in the area describes what they heard that night saying, "These cars speed up and down S. Highland Drive. Heard this car fly past tonight and swear it was going 100+. Had two motorcycles racing a couple of days ago, both directions on our street." Obviously, something needs to be done about this area, I can only hope that the Kennewick Police Department is paying attention to the cause and not the symptom.
This $1.4 Million Kennewick Home Would Even Make Richie Rich Blush
Peek inside this amazing Kennewick home that you can purchase for 1.4 million.
Top 10-Tri-Cities Campgrounds
10 Best Campgrounds in the Tri-Cities