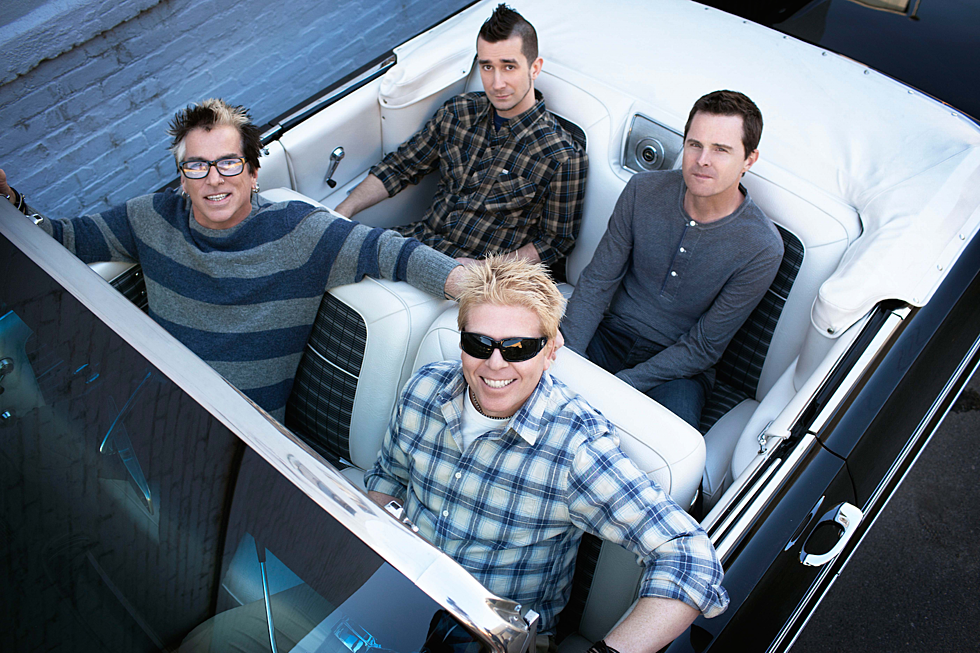 The Offspring Sued in Federal Court by Estranged Bassist
BBGun Press
"You gotta keep 'em separated."
The Offspring bassist Gregory "Greg K." Kriesel, who hasn't performed with the band for several months, has filed a federal lawsuit against two of his bandmates -- vocalist/guitarist Bryan "Dexter" Holland and guitarist Kevin "Noodles" Wasserman -- alleging trademark infringement and breach of partnership agreement over the rights to the band name.
Kriesel claims in his suit that Holland and Wasserman "devised a scheme, and entered into a conspiracy" last October to "seize the business, business opportunities, and assets" of their 32-year-old partnership agreement "in disregard for and in derogation of the rights, privileges, and authority of Kriesel as an equal, general partner."
The suit also alleges that Holland and Wasserman intended to divest Kriesel of "his partnership interests and rights, without fair compensation" and "deny Kriesel's continued status as a general partner of the Partnership."
Kriesel added that he was informed by Holland and Wasserman last November that he was "no longer entitled to participate in any activities of the band, including (but not limited to) studio recordings and concert tours."
The Offspring has not responded to the lawsuit. An Offspring touring member, Todd Morse, has filled in for him on bass on the band's recent live dates. The Offspring will begin a Canadian tour with Sum 41 on November 12th in Halifax, Nova Scotia, in support of their first new album in seven years.