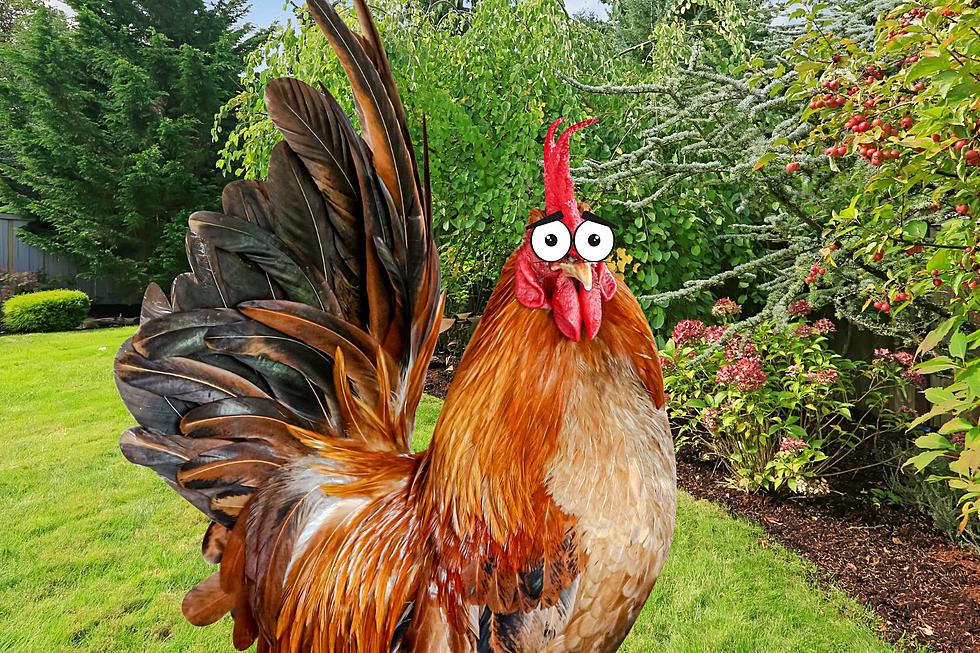 Tri-Cities Chicken Law: Can I Keep My New Rooster Cluck Norris?
Canva-Getty
My kids love him, but my neighbors don't. Can I keep him?
Can I Keep My New Pet Rooster in Tri-Cities?
Don't ask why but my kids really want to get a rooster and name him Cluck Norris. It has become a thing now and they won't stop talking about it. My daughter has a friend that has one that lives here in Tri-Cities and now she wants one too. Now both my kids will not shut up about it, but can we actually have one? It must be legal somewhere in the Tri-Cities.
Chickens or Roosters as Pets
If you ever meet anyone that has chickens, you will immediately notice how the chickens are considered part of the family. Not only can chickens provide you with eggs but they usually also become a treasured part of the family like any family pet. Chicken owners will be able to tell you about each individual chicken's personality and temperament just like dog and cat owners. Chickens have surprising personalities and can be curious, goofy, affectionate, and lovable. Most chickens like attention and love to physical affection and company. Both chickens and roosters can be described this way and can get along with many other animals, but you need to do one thing first.
How to Imprint on Your Rooster or Chickens
Roosters or chickens are very social animals and believe it or not have a very sophisticated patriarchal hierarchy. When a chicken is born, it imprints on the first thing it sees and has a lifelong connection to it. If you are there when the chicken is born, it will imprint on you. That chicken then learns and copies all behaviors from you just like it would from its mother. This is the easiest way to have chickens get along with other natural preditors like dogs and cats. If getting a chicken before the imprint stage is not possible, you can still get similar results with regular handling even with older birds.
Rooster Law in Tri-Cities, Washington
I know when we first moved to Kennewick, a guy a few houses over had a rooster for years. Now I think I know why (besides maybe death) he doesn;t have it anymore. It turns out that chickens and roosters are highly restricted in Tri-Cities, but are allowed in certain situations. Each of the Tri-Cities (including West Richland) has similar laws, with a few differences that might be the answer I am looking for.
Tri-Cities Chicken & Rooster Laws in Washington
You can find out more on Washington State chicken laws at Back Yard Chickens.