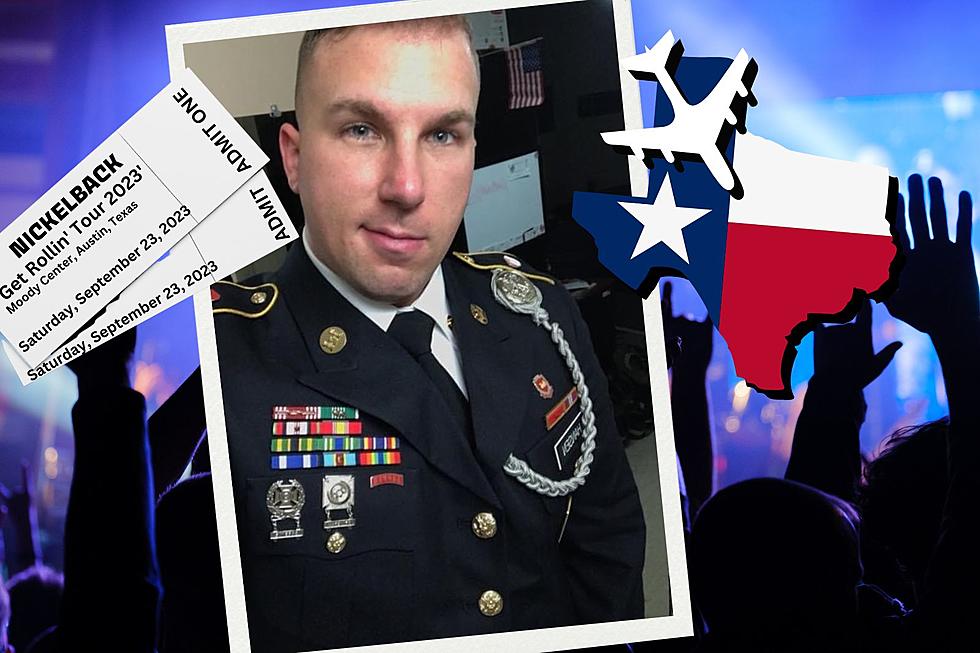 Tri-Cities Veteran Wins Free Concert Trip from Local Radio Group
Canva-Getty
A Tri-Cities radio listener, that is also a Veteran, will soon be headed to Texas after winning a free trip to see an amazing concert that he won on 97 Rock's mobile app.
Tri-Cities Man Wins Trip to See Nickleback in Texas
This morning, Eric Hansen received a phone call he probably didn't expect. It was from someone working for a local radio station that he listens to with some interesting news. Eric had entered a contest to win a free trip to Texas to see Nickleback in concert on the radio station's app and was chosen as the winner at random. It turns out that Eric Hansen is not only a loyal listener saying 97 Rock in Tri-Cities is the "Best radio station in the country!!!", but also very deserving of winning a trip like this. He is a Veteran that served in the military for 8 years and also fights wildfires.
The Trip, the Concert Tickets, & Meet & Greet Passes
"What a crazy way to start my day by winning such an awesome trip thanks to you all!!" Eric wrote in an email to the radio station after being notified. He wins $500 for some spending cash, roundtrip airfare for 2 to Austin, Texas, a 2-night hotel stay, 2 commemorative tour t-shirts, a chance to meet the band, and 2 tickets to see Nickelback on the 'Get Rollin' Tour 2023 with Brantly Gilbert and Josh Ross at the Moody Center in Austin, Texas. Congratulations Eric, thanks for listening, and have a great time!! Rock On!! Contest sponsored by High Desert Cannabis in Pendleton, Oregon.
The Current Top 12 Most Rat-Infested Cities in the U.S.