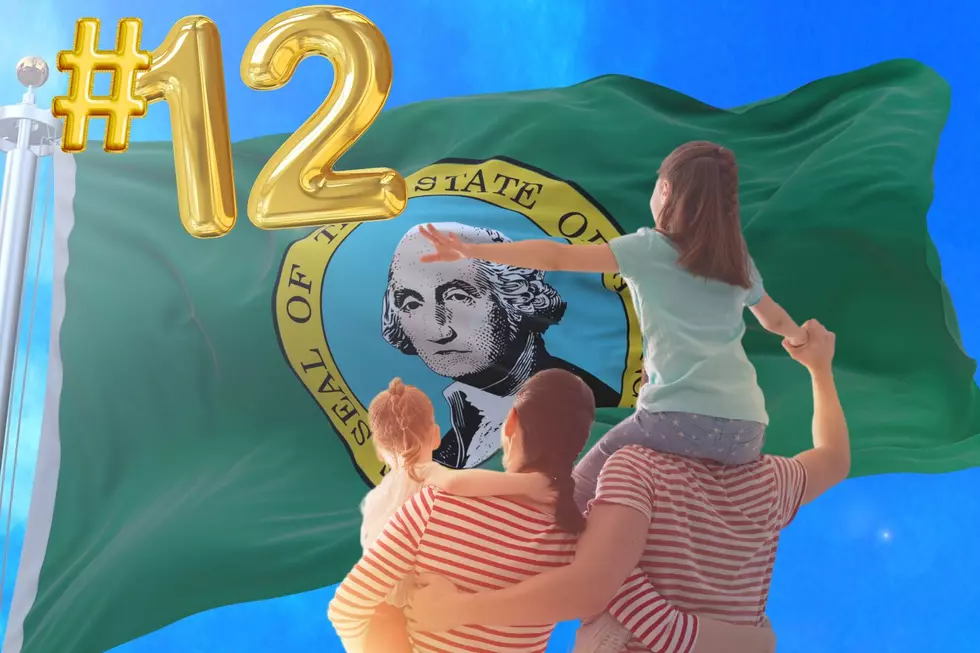 Washington Ranked 12th Best State to Raise a Family
Canva-Getty
You may already know that Washington State is a great place to raise a family, but do you know why?
Washington State Ranked 12th Best State to Raise a Family
I have lived in Washington State my whole life and it has changed a lot. One thing that hasn't changed much, Washington State is still a great place to raise a family. Washington proves that again by being ranked the 12th best State to Raise a Family by Wallet Hub. They ranked the list after looking at a bunch of different categories like affordability, safety, education, and family fun.
What are Washington State's strengths?
If you look at the data Wallet Hub collected, Washington State scored high in a number of areas. Washington scored high in family fun at 8th, the second highest only to New York (2nd) of any state listed in the top 12. Washington also scored really high (5th) in affordability. (Not sure where they are looking because housing in Washington is crazy expensive).
What Are Washington State's Weaknesses?
Washington scored in the top half in every category except education where we placed 31st. They based their education stats from Wallet Hub Data on Best Schools, the public graduation rates, child care costs, parental leave, and a few other categories. They ranked Washington schools 31st in quality but 5th overall in safety. Massachusetts had the highest rank for schools coming in 1st in both categories.
Washington also Ranked Low in Health & Safety
One other category that Washington State barely got into the top half of the country was health and safety. Washington State ranked 23rd in the category, the second lowest of any in the study for the state. Most states ranked above Washington overall fell in the top 10 for this section. For the methodology, Wallet Hub looked at the percentage of uninsured children, pediatricians per capita, the number of children's hospitals, infant mortality rate, air pollution, water quality, violent crimes, and the safety of roads around schools.
Read All the Wallet Hub Data
You can dig into all the data that they gathered on Wallet Hub. Remember to look at the methodology section at the bottom with links to most of the independent data they collected. The only thing I read in the study I didn't agree with was the low cost of living they say we have in Washington State, but that is a whole different blog altogether.
LOOK: Here are 25 ways you could start saving money today
These money-saving tips—from finding discounts to simple changes to your daily habits—can come in handy whether you have a specific savings goal, want to stash away cash for retirement, or just want to pinch pennies. It's never too late to be more financially savvy. Read on to learn more about how you can start saving now. [
From:
25 ways you could be saving money today
]
10 Actors Who Adopted Animals From Movie And Sets