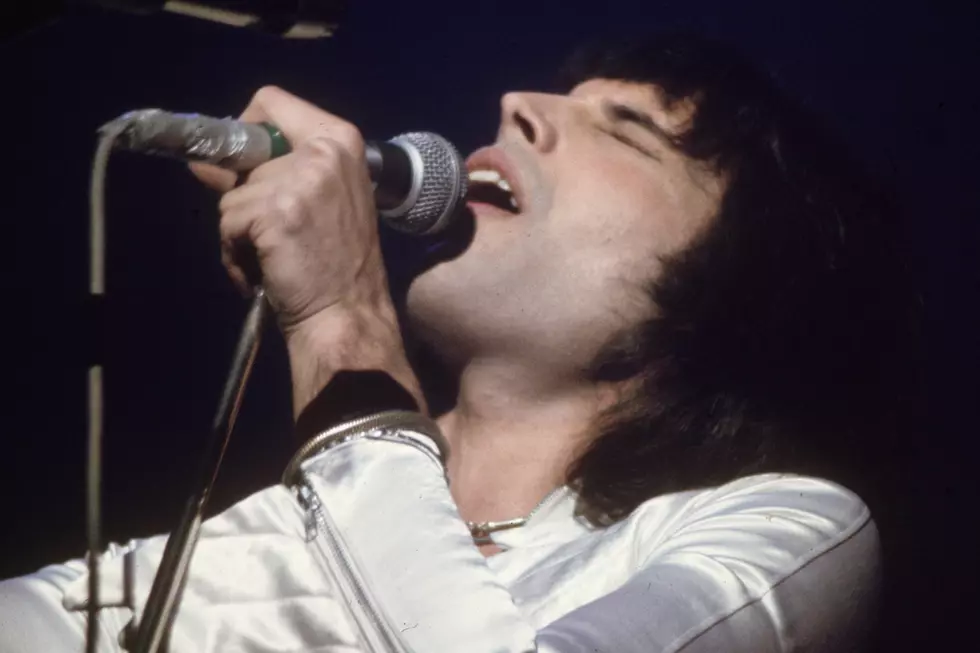 Watch the New Queen Movie Trailer for Bohemian Rhapsody Out Nov 2
Keystone, Getty Images
Here is the new Queen trailer for Bohemian Rhapsody the Freddie Mercury biopic out November 2nd.
"Roger, there's only room in this band for one hysterical queen."
That's what Queen front man Freddie Mercury (Rami Malek) tells drummer Roger Taylor (Ben Hardy) when he gets fed up recording the umpteenth "Galileo" for the band's iconic anthem "Bohemian Rhapsody" in a new trailer for the musical biopic of the same name.
We see guitarist Brian May (Gwilym Lee) debuting the stomp-stomp-clap percussion of "We Will Rock You" for the band, explaining that he wants to "give the audience a song they can perform." (And they still do, 40 years later, at sporting events around the world.)
Directed by Dexter Fletcher, who replaced original director Bryan Singer behind the camera, Bohemian Rhapsody is based on a script by Academy Award nominee Anthony McCarten (The Theory of Everything).
"You're a legend," his band mates tell him as he begins to contemplate his fate. "We're all legends," Mercury corrects them.
The film will chronicle the period between the band's formation in the 1970s and Mercury's death in 1991.