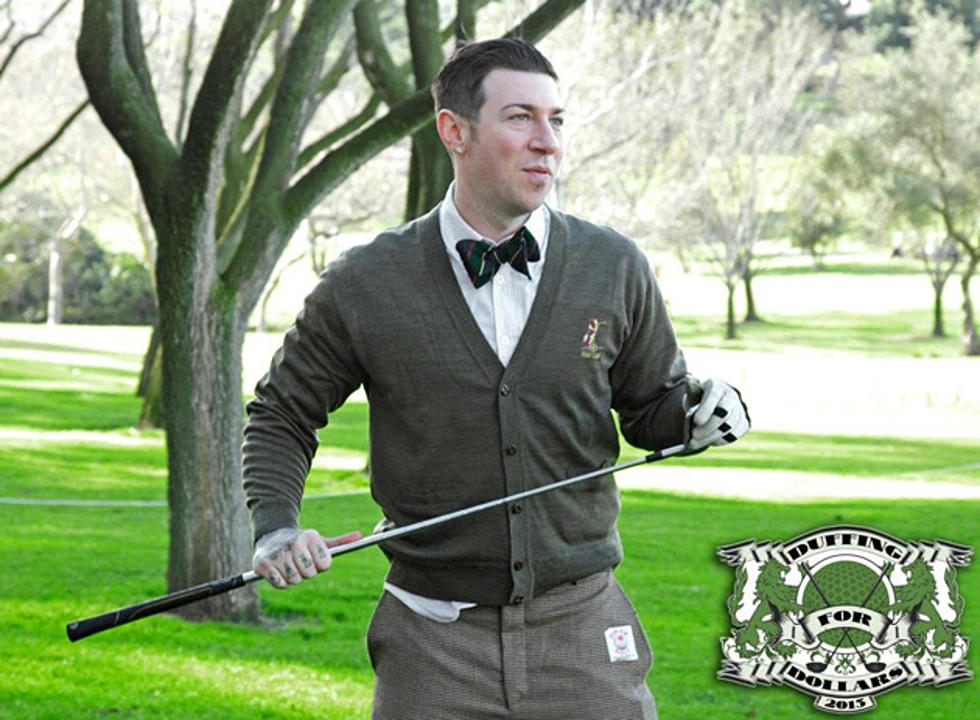 Avenged Sevenfold Join 5th Annual 'Duffing for Dollars' Charity Golf Tournament
Duffing for Dollars
Avenged Sevenfold will join a star-studded lineup at the 5th Annual 'Duffing for Dollars' charity golf tournament next month in Mission Viejo, Calif. The annual event, put on by the founders of the Vans Warped Tour, Rockstar Energy Drink Uproar and Mayhem Festivals and Funny Or Die Presents: Oddball Comedy and Curiosity Festivals, will raise funds for the Unite the United and MusiCares organizations.
This year's event will take place Feb. 10 at the Mission Viejo Country Club, and features a putting contest, lunch, a group photo, the actual golf tournament, a cocktail hour, silent auction, awards gala, a raffle and a buffet dinner. Tournament participation starts at $500 for an individual player. Sponsorship begins at $600, and those wishing to attend the evening buffet and awards ceremony can do so at $75 a person.
Over the past four years, the 'Duffing for Dollars' event has raised over $350,000 for MusiCares and Unite the United. For additional details on how to participate, check out the UniteTheUnited.com/events page, where photos from last year's event and a listing of past participating companies is found alongside sign-up information.
Avenged Sevenfold's M. Shadows and Zacky Vengeance both took to the links for last year's event, and their team finished second in the tournament competition. Looking to make a run at winning the event, Avenged Sevenfold will be back this year along with several still-to-be-named rockers and entertainers. Last year's event also drew members of Limp Bizkit, NOFX, No Doubt, As I Lay Dying and Forever the Sickest Kids among others. A recap of last year's 'Duffing for Dollars' event can be seen by clicking the button below.
Fat Mike, M. Shadows & Adrian Young at 2013 Duffing for Dollars