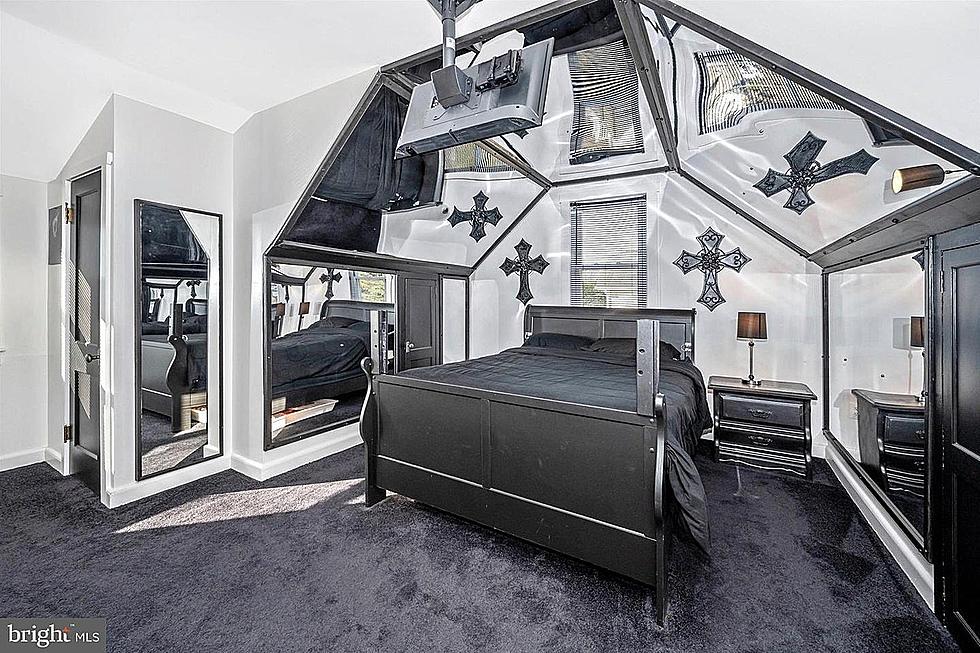 Baltimore, Maryland 'Goth House' has Cemetery in the Back Yard
Matt Godbey • RE/MAX Results via Redfin
I had a few of my friends share this house from a Baltimore listing. From the front yard, a very non-assuming single bedroom home. But on the inside and backyard it tells another story.
Everything is black and white with a few splashes of red in the mix.
There's also some Raiders memorabilia. Not sure if they were fans or just liked their colors, I'm not sure.
What caught my attention was the backyard. There's a mock cemetery. At least I hope it's fake.
The listing agent shares that this is a "one of a kind rare home." Don't get us wrong, there is some high-end stuff here:
A covered 14 foot stone wet bar with granite pillars that includes a double built in cooler is like going on vacation in your back yard. Walk in the front door to ceramic tile and recessed lighting in the kitchen and dining area. Enjoy cooking in your updated kitchen with a five burner gas range, a double sink and Corian countertops.
Here's some more photos. You can see the complete listing on the redfin website.
There's more creepy real estate to be found around America:
LOOK: Famous Historic Homes in Every State