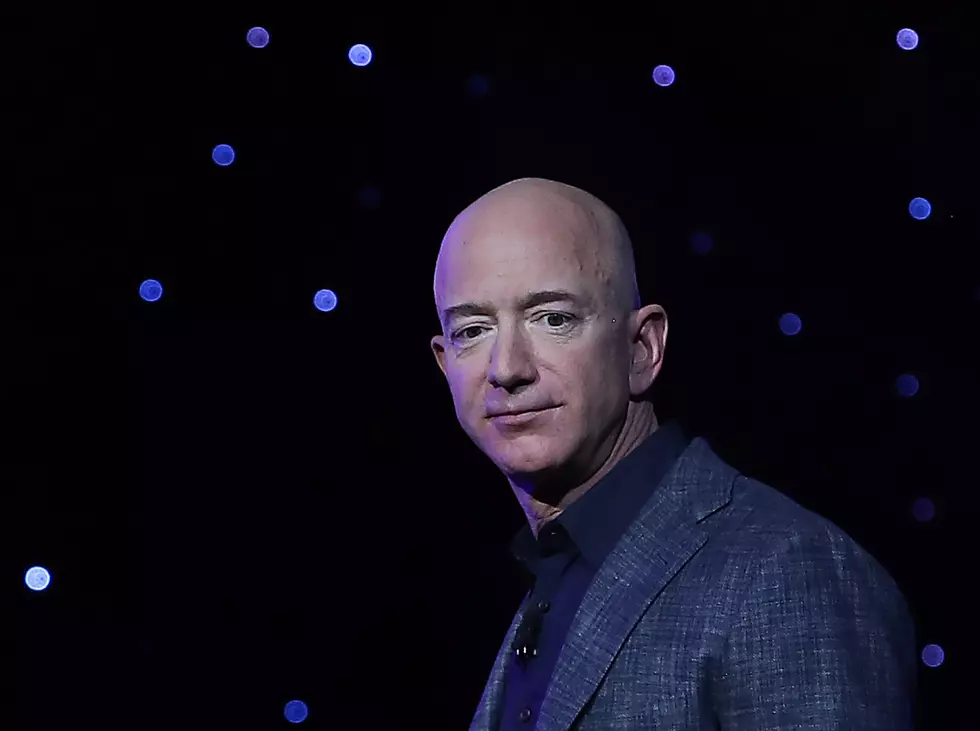 Billionaire Bezos Reaches Space in his Odd Shaped Rocket
Getty Images
Jeff Bezos is a Washington native and billionaire, Bezos got his start with Amazon back in the '90s as just an online book store that quickly grew to everything you could ever possibly wish to find.
There had been talks of Bezos trying to go to space for a couple of years but on July 20th of 2021 the CEO and founder of Amazon reached his dreams in what can be called a strangely shaped rocket...but it was efficient.
Bezos and his team of astronauts launched into space with ease, the rocket was oddly shaped but did its job and then some. As it launched some people compared it to Dr. Evil's' rocket from Austin Powers...but I'll let you google that one. as it reached the upper atmosphere the booster rockets broke off and began falling back to earth. In my mind, I couldn't stop thinking "Where's the parachute? That thing is gonna crash into the earth!" Then the boosters took off again and guided the rocket safely back to the ground leaving everyone in awe. Though they're not the first to have a ship to do this as Space X's booster rocket but nowhere near as gracefully as the billionaires.
As I was amazed at what I had just witnessed, Bezos and his team had reported in from, you guessed it...space! With howls of excitement and achievement as they began their descent back towards the earth. I waited for the boosters to kick in on that ship but no such luck...just a parachute. But I digress it was an awesome scene all around and one that will be remembered for a long time to come. After his flight, he was asked if the trip made him want to venture out even further into the cosmos where the billionaire replied "HELL YES!"
Keep your eyes peeled for the next excursion for the billionaire!
KEEP READING: See the richest person in every state
KEEP READING: See the richest person in every state