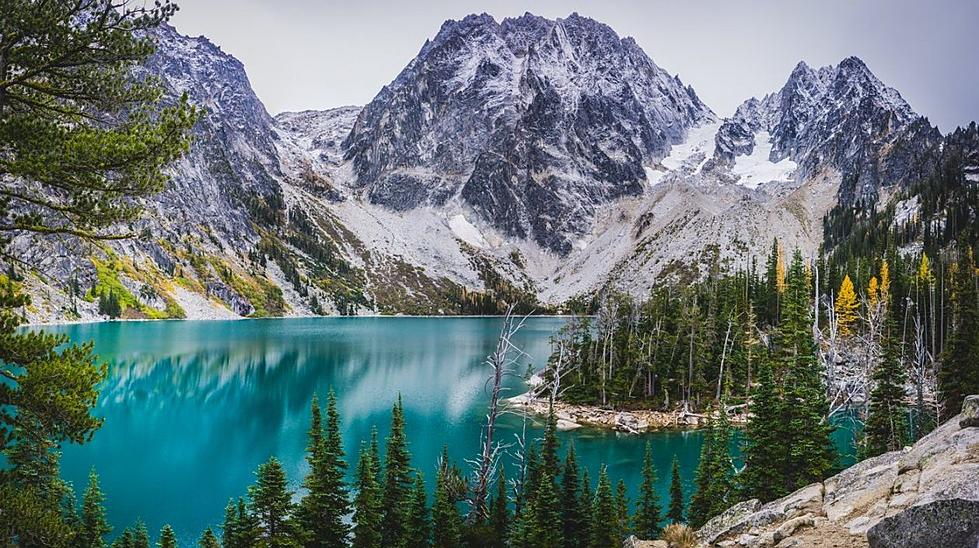 Body of Hiker Killed in February Avalanche Near Leavenworth Recovered
Colchuck Lake and Colchuck Peak
The body of a woman who died last winter in an avalanche on Colchuck Peak eight miles south of Leavenworth has been recovered.
The remains of 60-year-old Jeannie Lee of Bayside, New York were found on Monday afternoon by a Chelan County Mountain Rescue volunteer.
"He was on a personal hike through the Colchuck area to go skiing when he saw something on a snowfield and went to investigate it", says Chelan County Sheriff's Office Sergeant Jason Reinfeld. "It turned out to be the body of Jeannie Lee. The snow had melted significantly recently and a good portion of her body was exposed."
After making the discovery, the volunteer hiked to the top of the Colchuck Glacier where he called to notify the Chelan County Sheriff's Office.
A recovery team and helicopter were then deployed to transport Lee's body to the Leavenworth Fish Hatchery, where it was then turned over to the Chelan County Coroner's Office.
Reinfeld says the discovery of Lee's body came in advance of a planned mission to search for her remains, as well as those of another climber who died during the avalanche.
"We've had the helicopter up there a couple times in the last month and there was still quite a bit of snow, so we anticipated our search being much further out. Right now, the conditions aren't good or stable to do a thorough search of the area, and yesterday's recovery didn't take a lot of time and only involved a few people."
Sixty-six-year-old Yun Park of Palisades Park, New Jersey is the last person whose remains are unaccounted for from the February 19th avalanche, which killed three, including a 53-year-old Connecticut man.
Three others in the hiking party survived the incident, including a 56-year-old New York man who was also caught in the slide.