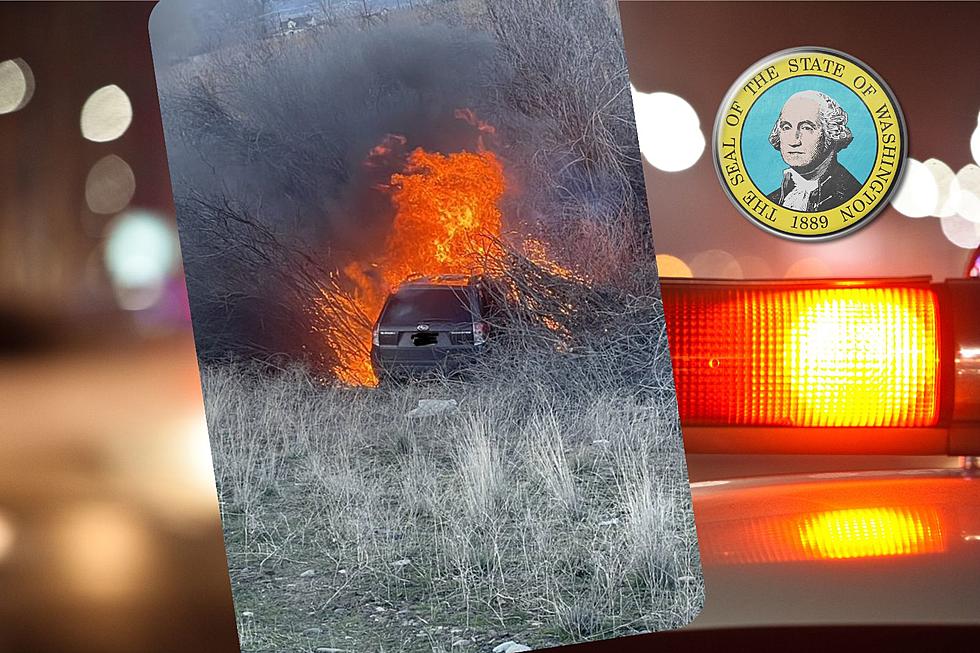 What to Do When YOUR Car Brakes Stop Working on WA Roads
Canva-Getty Twitter @wspd3pio
Ever wonder how you would react if the brakes on your car suddenly didn't work?
Car Loses its Brakes on I-82 in Washington State
On Tuesday, a woman was driving on I-82 near Toppenish, Washington when she noticed that her car was not working correctly.
The incident was reported by Washington State Patrol Trooper Chris C. Thorson on Twitter and you can see the entire post below.
The Trooper says the woman was traveling on I-82 just west of Toppenish when she noticed something was wrong.
The Woman Jumped Out of Her Moving Car
When the woman pressed the brake pedal and realized that they were not working at all. The Trooper says the woman managed to "drift off the road" and gradually slow down enough.
Then the Trooper says the woman jumped out of the car while it was rolling down the embankment on the side of the road.
No Brakes Car Catches Fire in the Ditch on I-82
The only other information reported by the Trooper is the photo taken when they arrive at the scene. The car with no brakes is facing the ditch and the front is completely on fire sitting in obviously dry brush.
It looks like a dark grey Subaru wagon from the picture, but I am not sure of the year. So what do YOU DO if it happens to you?
Tips to Remember if You Lose Your Brakes While Driving
The first thing my Dad taught me about what to do if you lose your brakes is to use your emergency or parking brake.
Usually, that braking system is separate from your regular brakes and they should work to slow you down. Just don't pull it hard and keep the release button pushed or your wheels can lock and you could lose control.
If the parking brake doesn't work either (although it should), try to gear down and slow as much as possible and then put it into neutral on a flat surface until you stop. Once you stop, put your car into park. Don't gear down too fast or you can blow your engine, making things worse.
There is no need to jump out of your car while it is moving, especially if you have plenty of space and time to slow down. Even if you're on a highway, just turn on your emergency flashers, get over on the shoulder, and cruise until you stop.
LOOK: The biggest scams today and how you can protect yourself from them