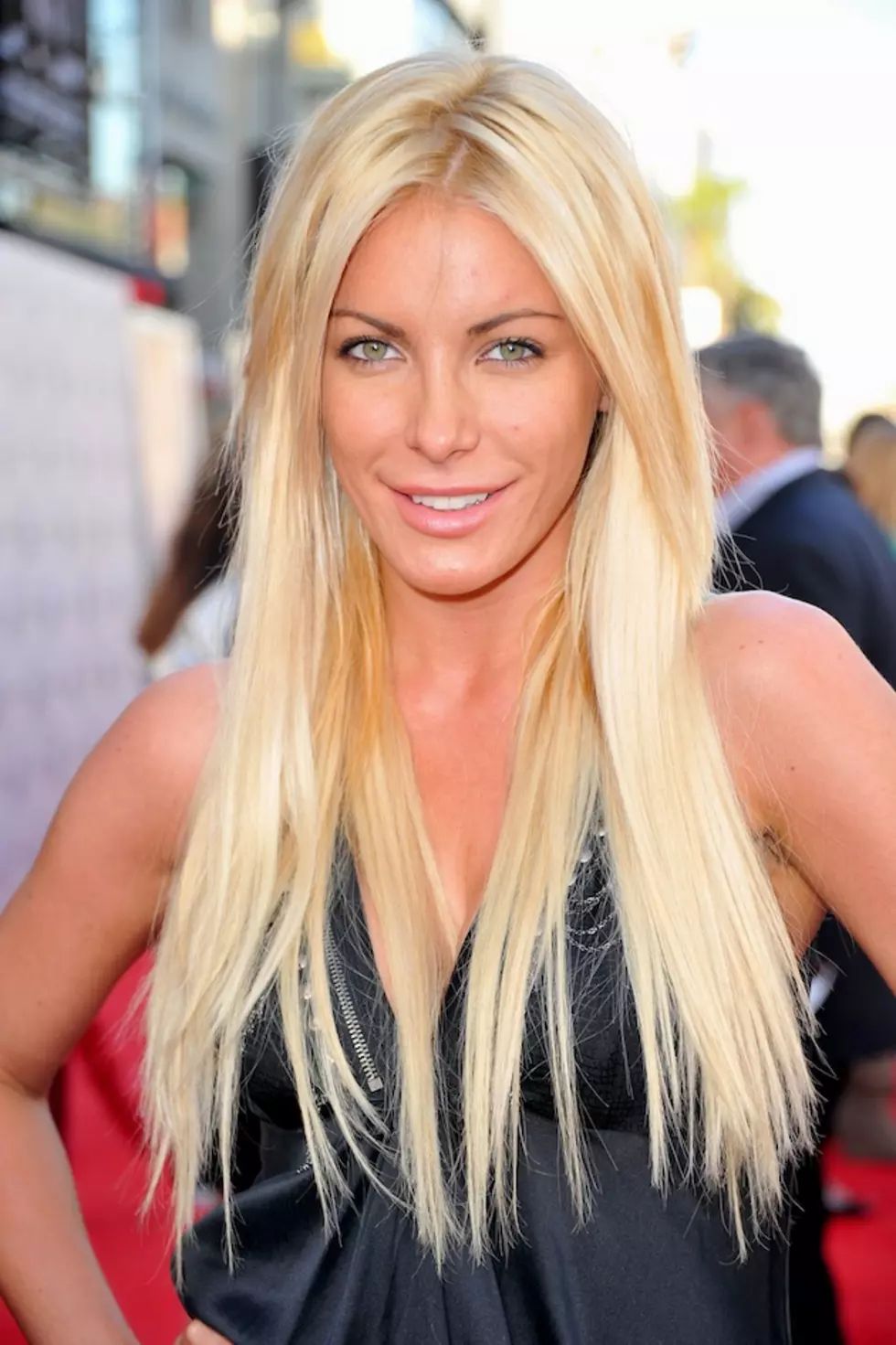 Heff's Bride-to-Be Crystal Harris — Celeb Crush
Getty Images
The wedding is back on, and we're back to being jealous of Hugh Heffner.
The pictures of the huge honkin' diamond that 86-year-old Playboy founder Hugh Heffner gave his fiancee are all over the internet today, and we're a little depressed that this babe is back to being off the market, but congrats to them, or whatever.
Crystal is a 26-year-old American-born British model singer, and TV personality. In 2009 she was Playboy's December Playmate of the Month, and one year later she announced her engagement to Heff. That's efficiency! They broke off the engagement in 2011, just five days before the wedding, but it looked like Heff's runaway bunny has returned to his side.
In 2010 Crystal also signed a deal with Organica Music Group, and debuted her single 'Club Queen' in June 2011. She has been a guest star on season 2 of 'The Hills.'
Rumor has it that the event will take place at the Playboy mansion on New Years Eve, and we're just hoping we get an invite, because from what we can tell, the guest list is going to be stacked: