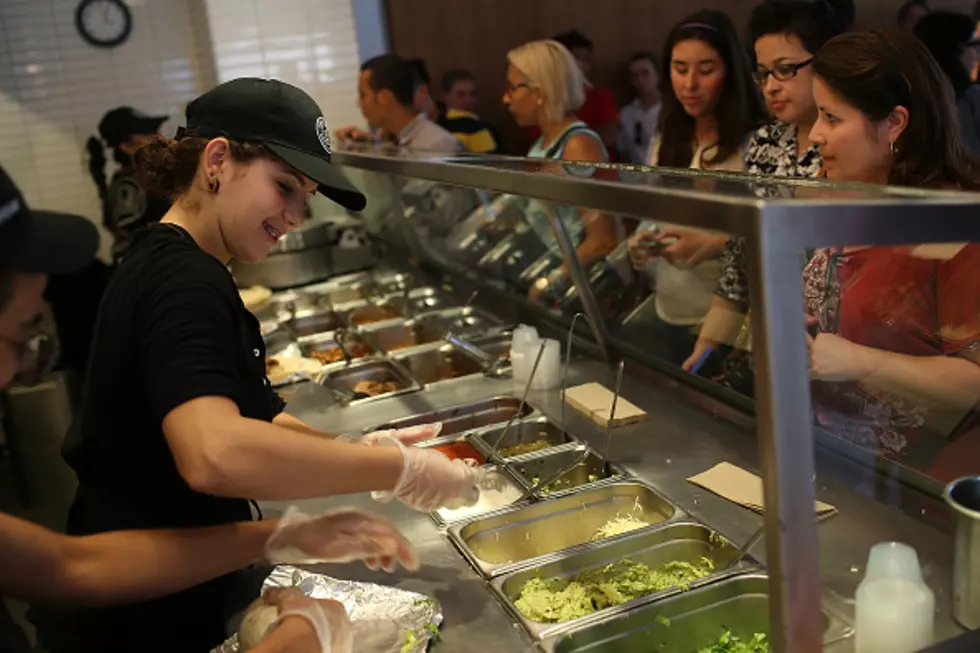 Eat a Burrito, Raise Money for Mid-Columbia Meals on Wheels!
Getty Images
Helping the community is always a good thing. But when eating a burrito, or taco, or quesadilla helps the community, well sign me up for sure! Tomorrow, May 12th, from 4-9 pm when you go to Chipotle (1102 N Columbia Center Blvd., Ste 102,
Kennewick, WA 99336) you can help raise money for Mid-Columbia Meals on Wheels!
When you go in, order as usual, but make sure to tell them you came in to help Meals on Wheels. 50% of the proceeds from your order will go to the Meals on Wheels program! How cool is that!? So get a late lunch or dinner from Chipotle tomorrow, and help seniors in our community get food as well. It's a win-win!