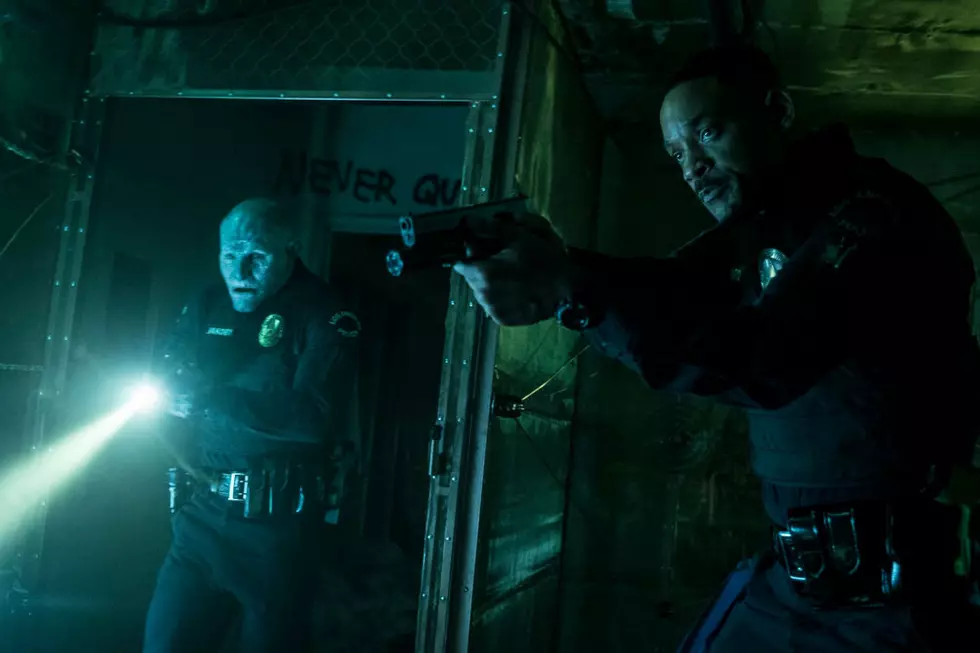 Fans Happy 'Bright' Sequel Is Officially Coming From Netflix
Netflix
Netflix has officially greenlit a sequel to Bright, the streaming service's very first big-budget (a reported $90 million) action-fantasy movie it made on its own.
Two weeks later, it's official: Will Smith, Joel Edgerton, and director David Ayer will be back. The only major player who won't be returning is screenwriter Max Landis, whose script for Bright sold to Netflix for a reported $3-$4 million. Ayer will write the script for Bright 2.
While critics dumped on the movie, viewers enjoyed it and took to social media, hailing it as worth seeing. Critics gave it a 28% rating on Rotten Tomatoes, while viewers gave it an 88%.
According to Fandango's Erik Davis, it's one of the biggest Netflix originals ever, the highest-viewed in its first week of release, and the #1 movie on the service in every country. 11 million people watched the movie in its first weekend.