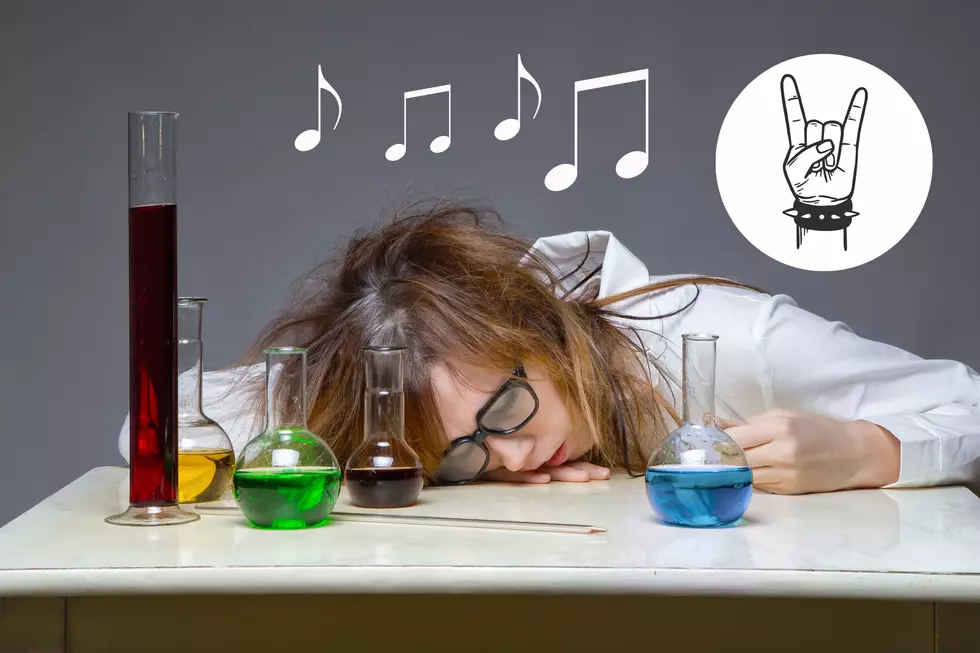 The 10 Most Sleep-Inducing Rock Songs, According to Science
Chris_Tefme, iStock/Getty Images / Polina Tomtosova, iStock/Getty Images
Scientists seem to be really interested in music habits lately. Not only are there studies on the exact age at which you stop discovering new music (33, though we beg to differ) and some research put into how going to festivals can make you a better person (clearly), now we also have the mind-blowing discovery of the 10 Most Sleep-Inducing Rock Songs.
And no, it's not "Freebird" or "Shine On You Crazy Diamond," even though you could get a solid nap in with the time it takes to hear those tracks beginning to end.
The unifying commonality on this list (courtesy of mornings.co.uk) is that they're all classic rock tracks and most of them are from the '70s. Which begs the question: Who is falling asleep to these songs? Are the people who mostly listen to this music those that now just fall asleep easily?
According to the study, the songs shared characteristics with lullabies, which has an impact on the ease of falling asleep. It states, "We analyzed 100 lullabies on Spotify using 10 audio features such as tempo and scale (major or minor). And then we compared our results to a curated list of 1,721 songs, including Spotify's most streamed and essential tunes from a range of genres."
Also adding in factors such as danceability and "acousticness," results were determined for a number of styles of music with Billie Eilish and Post Malone ranking for the most sleep-inducing pop and hip-hop songs, respectively.
When it comes to rock however, Elton John ranked highest (and had two spots on the list) and there was also the very obvious pick of "Golden Slumbers" by The Beatles.
Here's the list for Top 10 Most Sleep-Inducing Rock Tracks:
Elton John, "Your Song"
Led Zeppelin, "Going To California"
Elton John, "Mona Lisas and Mad Hatters"
The Beatles, "Golden Slumbers/Carry That Weight"
Pink Floyd, "Wish You Were Here"
Jackson Browne, "The Load"
Lou Reed, "Walk On The Wild Side"
The Police, "Every Breath You Take"
Eagles, "Desperado"
John Lennon, "Imagine"
So now, when you have problems sleeping, there's a whole playlist to get you through the night.
50 Rock + Metal Albums Turning 40 in 2022
Four score, and still going strong.