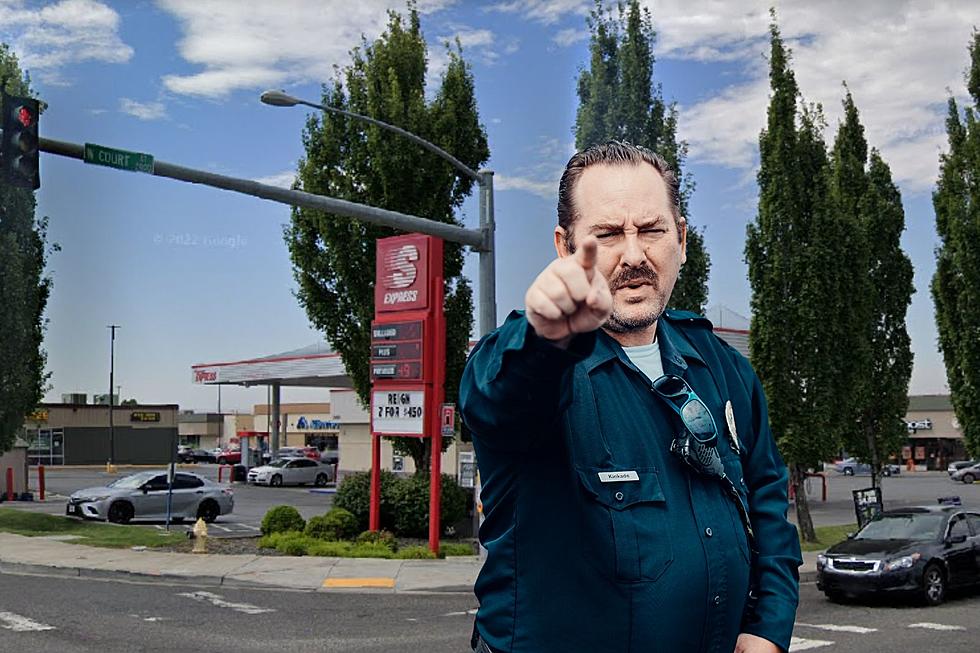 Plain Clothed Police on Corner Sting Tons of Distracted Drivers in Pasco
Canva-Getty
Lots of unsuspecting distracted drivers were too busy looking at their phones to notice undercover officers looking for them on a corner in Pasco, Washington yesterday!
Undercover Distracted Driver Sting in Pasco
If you drove on Court Street and 20th yesterday in the afternoon, you might have noticed a bunch of cars lined up getting pulled over.
Police were on the corner undercover in plain clothes in a lawn chair while spotting people guilty of distracted driving in an undercover sting.
The strategy was obviously working because cars were lined up down the block.
Complaining on Facebook About Pasco Undercover Sting
In a local Facebook Group for driver shaming, a member posted about the sting, and people started complaining. One user posted "Road pirate tax shakedown" with another commenting that an "undercover sting is absolutely laughable. It's nothing more than extortion."
"I'd Love to See a Plain Clothed Officer Try and Pull Me Over"
One user says they wouldn't stop for an undercover officer in the feed saying "I'd love to see a plain clothes "officer" try and pull me over....just another nut job on the streets for all I know."
Of course, the answer to why that line of thinking is wrong came quickly letting him know "the plain clothes is relaying it to marked cars. They're just the snitch."
Mostly Warnings Handed Out
Some people on the post admitted to getting tickets saying "It's a cell phone violation. Trust me I know I was stopped lol."
It sounds like police mostly handed out warnings with their undercover sting according to people admitting to getting pulled over. "I had one get st me for lighting a smoke at the light. No ticket just a verbal warning."
Expect More Undercover Distracted Driving Stings in the Future
All month long Police in Washington State are focused on Distracted Driving so expect more stings around the Tri-Cities. You won't even notice the plane-clothed officers on the corner looking for you if you are on your phone.
If you need a reminder about what things police are looking for or you are confused about what exactly distracted driving is, read the 9 Ways Police Can Bust You for Distracted Driving.
Here's 10 of Our Favorite Small Towns in Washington State
Besides fan favorite Leavenworth, here are 10 other small Washington State towns you should visit.